As a real estate investor, analyzing data that is presented to you can be extremely beneficial for the amount of money you aim to invest. Data can tell you which markets are best for investing in and the markets to avoid. In fact, knowing these trends and data facts can give you a financial advantage. 
Having access to data means that you can compare past and current trends and you may even predict the potential of your income. For example, if you plan how much money you want to invest in markets that are on-trend, then you can deduct this amount from your overall income to invest in other things. 
Today, access to data is endless, and it is easy to pretty much look up data about anyone or anything. In fact, it is incredibly easy to find commercial property data and listings all in one place. 
As a real estate investor, having access to this type of data has never been easier. Not only is it easy to access data, but it is the data that is making investors so rich. 
So, how does this data actually benefit real estate investors financially? There are many ways that data analysis can help you profit from real estate investments. Let's take a look at how. 
Photo by Alex Shutin on Unsplash
What data is used to make real estate investors rich? 
There is plenty of data out there; whether that is commercial property data, transactional data, or ownership data, each type can show you which way is best to invest your money. 
Automated valuation  
This is a tool that allows you to estimate current home values, whilst also showing you current neighborhood trends, a property's history, and the average cost of ownership in that specific area. 
This tool is helpful for sellers and buyers, as they can compare their own property with others. As an investor, you can take advantage of this information by seeing which properties are the most popular in specific areas. 
House flipping reports 
In order for a house to be considered a 'flip', you must buy it with the intention of quickly reselling it. Home flipping reports can tell you how many homes are being flipped in one specific area, and how many of them are profitable. 
House flipping reports are good at calculating how much an investor takes in before it gets deducted for tax and expenses, giving you a much clearer indication as to how profitable you could be. 
Predictive analytics 
This data uses old algorithms and trends to predict future trends by following certain patterns. If you are struggling to make decisions, then this is a pretty safe way to know that your money is being invested wisely. 
This can be linked to housing trends, which use data, in the same way, to see how homes have performed in the past. 
Suburb reports
This type of data makes it extremely easy for you to decide whether a specific area is right for your investment. You can find out things such as the population of a suburb, the number of dwellings, and homes that are currently on the market or have been listed over the past 12 months. 
It is essentially a guide that shows you housing trends for a specific area. This is a great way to get your hands on more data that will help to decide whether the area is worth investing in. 
How does data help real estate investors to get rich?
Although data doesn't predict all outcomes, it certainly is a good indication of what investors should do with their money. By knowing how trends work and how they have performed in the past, it is pretty easy to know how they will continue to perform in the future. 
It's all good knowing how trends and data work, but how does this actually help investors to get rich? 
It shows your competition. Access to data means that you can find out how much other property types are earning, while access to local properties gives you an easy overview of what you are up against in your target markets.
It tells you which properties you should pick. All investors have the same goal: to make money. By viewing which properties are doing the best, this means that you know which property to pick and sell in order to make the most money. 
It shows you the money-making areas. You can easily find out what neighborhoods have your budget and will make you the most returns through the use of data. A simple data search means you are more likely to make wise investment decisions. 
Final thoughts
There are plenty of data tools out there that can steer you in the right direction when it comes to helping you make your fortune. Data is an extremely useful tool that you can use to your advantage.
Start using these data tools today and sit back and relax as you make your fortunes.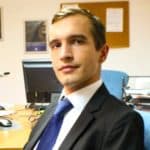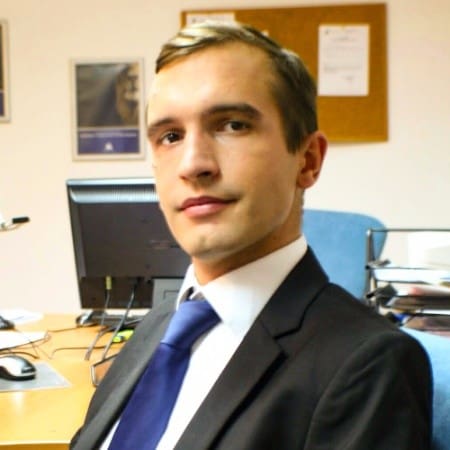 Partner at Vega Capital Management - a private funds management company.
An experienced portfolio manager with 10+ years of proven and reputable track record in investment management and financial analysis. Currently, a partner at one of the fastest-growing private fund management companies in southeast Europe, Kiril has been tending to a loyal international base of client-investors and partners. When he is not crunching numbers and increasing his client's wealth, he reminisces about his Michelin-star restaurant cheffing years and fondness of the culinary arts.