If you're looking to get into the play to earn game niche, then our Splinterlands review will tell you everything you need to know about this particular NFT game.
As play to earn games become more popular, a large part of the crypto audience will want to give some of these games a try. But with so many games out there, it becomes challenging to determine which one to give a try. One of the best mobile play to earn games is Splinterlands. Here is our Splinterlands review and what you need to know before starting.
What Is Splinterlands?
Looking at Splinterlands from the surface, it looks like a card game. And that's precisely what it is. The developers of Splinterlands, Jessie Reich and Matthew Rosen, took inspiration from popular card games such as Magic the Gathering. Since it's a card game, the whole point is to build a deck of cards to combat other players. Each card has different attributes, hence why players are looking for unique cards to perfect their decks.
The cards are the NFTs of Splinterlands. As such, our Splinterlands review will focus on how to acquire cards, where to sell cards, and how to start playing with them. We will not discuss what cards are best as this guide isn't a deck-building guide. Instead, our Splinterlands review serves as an informational guide that helps you understand everything before playing the game.
How To Start Playing Splinterlands?
Despite their immense popularity, one of the hardest things for new players is understanding how to start playing the game. Play to earn mobile games are no different than other browser games. The only difference is that you need to download it from the App Store or Google Play Store. So naturally, that's the first place you'll start.
But before we dive deeper, we must talk about the requirements. To play Splinterlands, all you need to do is sign up. You can do that by visiting their website, splinterlands.com, or downloading the app and signing up through your smartphone. Since Splinterlands is a browser and mobile play to earn game, you can play from both.
Once you finish the tutorial (optional), you can start building your deck. But here is the catch. To build a deck, create a username, do quests, etc, you will need to purchase a Summoner's Spellbook. This is sort of like the gateway to the game. Without it, you can't earn rewards.
A Summoner's Spellbook costs $10. You can buy it by using PayPal, entering a gift card or promo code, or with cryptocurrencies. Once you do that, you can start truly experiencing what Splinterlands has to offer.
If you're not ready to do that, then make sure to continue reading through our guide to know more.
How Do You Earn Rewards In Splinterlands?
The next part of our Splinterlands review focuses on how to earn rewards. You'll hear plenty of stories from past and current players on the Splinterlands rewards system. Simply said, you earn rewards by competing, winning, finishing quests, etc.
As with any other play to earn mobile game, the whole point is to familiarize yourself with the game first before doing anything else. So we suggest you browse through the game first before doing anything. Next up, try to complete as many quests as you possibly can. Quests reward you with all kinds of rewards. From tokens to loot chests, it all depends on the cards you're using and the league you're in.
But quests are a great way to understand the game mechanics and cards. As they say in the tutorial, information is key to winning in Splinterlands. So you'll need to form a deck, read what the abilities of the cards are, and start questing.
You can also do a practice battle, as most of the quests require you to play ranked. Ranked means battling against other opponents for rating. The higher the rating, the better the rewards. Naturally, you'll face off against much better players with better decks than yours.
You can earn three types of tokens. Those are DEC tokens, credits, and Splinterlands tokens. Each token plays a different part in the game. You can use credits to buy and rent cards. DEC tokens are rewarded to you and they allow you to purchase rare packs and exclusive items. SPS tokens, or Splinterlands tokens, allow you to enter tournaments. It will take some time before you actually use SPS tokens. SPS tokens are native to the game. You can stake them to earn more tokens. So there is a staking system in Splinterlands.
Other Features To Look Out For In Our Splinterlands Review
Battling players isn't the only thing you'll be doing. We mentioned that you can stake SPS tokens to earn rewards. You can buy SPS tokens to stake them or buy exclusive items. According to coinmarketcap, SPS tokens are currently worth $0.11. You can buy SPS tokens through Pancakeswap, Gate.io, and a few other exchanges. You can then connect your Metamask wallet and transfer the SPS tokens to your Splinterlands account.
To play the game to its fullest, you have to connect a crypto wallet. The two most common are Trust and Metamask wallets. But there are others out there as well. Splinterlands is one of the few mobile play to earn games that you can play on your browser. According to Gadgets 360, more than 260,000 daily users are playing the game.
Conclusion
Splinterlands is a unique card-based play to earn NFT game that requires an initial investment of $10. It is a widely popular NFT game that rivals CryptoBeasts and other notable games. To earn the most money out of the game, you will need to acquire unique cards and sell them on the marketplace. But to do that, you will have to spend a lot of hours grinding. It's common for good NFT cards to sell for thousands of dollars. We hope that our Splinterlands review helped you understand what the game is, how to play it, and how to earn rewards.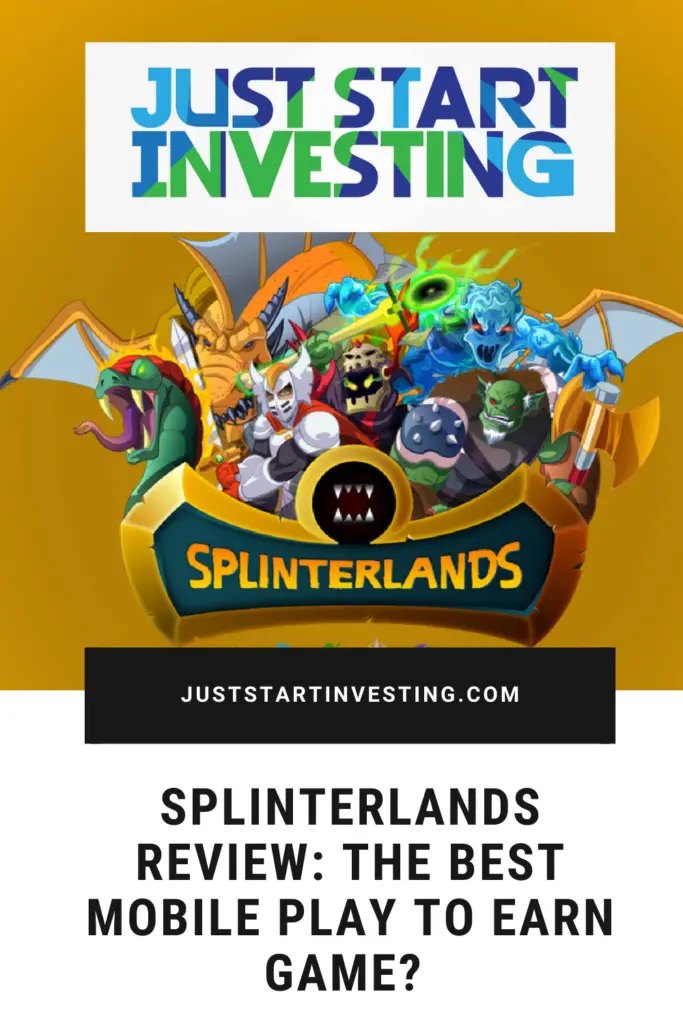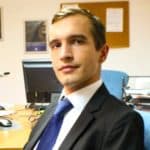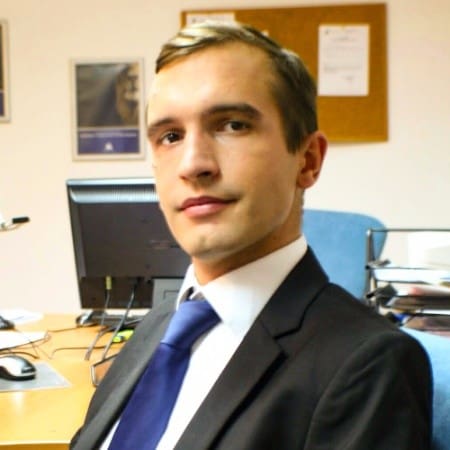 Partner at Vega Capital Management - a private funds management company.
An experienced portfolio manager with 10+ years of proven and reputable track record in investment management and financial analysis. Currently, a partner at one of the fastest-growing private fund management companies in southeast Europe, Kiril has been tending to a loyal international base of client-investors and partners. When he is not crunching numbers and increasing his client's wealth, he reminisces about his Michelin-star restaurant cheffing years and fondness of the culinary arts.