The battle for the best crypto app is something to behold. As crypto becomes more mainstream, new exchanges will emerge. The latest country to be taken over by the crypto storm is India. One of the biggest exchanges in the country is WazirX. As such, we will look at WazirX vs Binance and determine whether or not this relatively new exchange can hold its ground against one of the most established exchanges in the world.
What Is WazirX?
WazirX is India's fastest-growing cryptocurrency exchange. At the current time of writing, the platform has more than 2 million users. Since beginning operations back in 2018, WazirX has been the go-to place for buying and selling cryptocurrencies in India. While initially part of the Binance ecosystem, WazirX hopes to become the premier cryptocurrency exchange in the country.
Binance bought WazirX back in 2019. As such, the exchange shares many features of its parent counterpart. You can trade on margin, stake, mine, and both platforms share a similar fee system. But considering this is a comparison guide, we have to put both exchanges against one another and determine which one is better. Is WazirX a worthy competitor, and can it rival other platforms such as Coinbase? While, no doubt, you're familiar with many other exchanges, we will tell you all you need to know about the WazirX vs Binance debate.
A Word On Binance
Most cryptocurrency investors are familiar with Binance. Binance is everything WazirX hopes to be. It is the largest exchange when it comes to user statistics, and has the most cryptocurrency options. At the current time of writing, Binance has more than 28.5 million users – a far stretch of WazirX's 2 million.
Apart from being the most popular cryptocurrency exchange, Binance is also one of the safest. It employs the best security protocols, but it is prone to hacks. Although they are very rare and rarely occur, Binance was the victim of a hacker attack back in 2019. Almost $40 million worth of Bitcoin was stolen, but the exchange did cover all the customer's losses.
With all that said, Binance has rectified its mistakes and is now one of the most secure exchanges. You cannot trade without a two-factor authenticator, and there are numerous security protocols in place that protect users. Binance is also a decentralized ecosystem running through the Binance Smart Chain. The chain serves as a blockchain where the company develops DeFi protocols and technologies.
So getting close to Binance is a rather difficult task. But that won't stop us from doing a WazirX vs Binance comparison.
WazirX vs Binance – Fees
We mustn't forget that WazirX is an exchange intended for the Indian market. As such, it will always be a better option for Indian users. Binance and WazirX charge users several types of fees. Withdrawal fees are the ones that tend to grab the user's attention the most. Binance charges a flat fee of 0.0005 BTC per withdrawal, while WazirX charges 0.0006 BTC.
The taker and maker fees are also significantly lower on Binance – nearly double. Binance charges 0.10% for both taker and maker fees, while WazirX charges 0.20%. We should stress that Binance also charges additional fees. To know more about that, you should take a look at their comprehensive fee schedule.
WazirX vs Binance – Supported Coins
One of the most important factors when choosing an exchange is whether or not the exchange has the cryptocurrency you're looking for. At the current time of writing, Binance supports more than 600 cryptocurrencies. These include popular currencies such as Bitcoin, Ethereum, Doge, Cardano, and Ripple with hundreds of much smaller altcoins.
WazirX's list of support coins also runs deep. The list includes more than 130 coins. WazirX's list of supported cryptos includes popular and less popular coins. To know more about that, we suggest you visit their website to know more.
WazirX vs Binance – Deposit Methods
There are two primary methods to deposit funds to your Binance account. Those methods are through wire transfer and credit cards. However, plenty of other, lesser-known methods, also exist. The number of deposit methods allowed on Binance makes it one of the most popular cryptocurrency exchanges. Some of the accepted methods include wire transfer, credit card, Google Pay, Paybis, Bitcoin payment, ADVcash, Banxa, Samsung Pay, Simplex, and many more.
This is a stark contrast to WazirX. Unfortunately, the only way to deposit money on WazirX is through a wire transfer. When looking over the WazirX vs Binance debate, this one is rather difficult for the Indian exchange to stomach. As such, we can only label Binance as the real winner.
WazirX vs Binance – Mobile App
We live in a time where smartphones are essentially an extension of our bodies. As such, it becomes important for cryptocurrency exchanges to allow users direct access through a mobile app. When looking at the best crypto app debate, Binance is yet again the clear winner.
Binance's app is one of the most sophisticated apps out there. It allows users to do everything they could normally do while logged in from a browser. WazirX's mobile app is also promising. But Binance allows users to perform all features through their mobile app. This section of the debate largely comes down to usability. Both apps are stable and optimized. For Indian users, either app will do the trick. But if we look at functionality and options, Binance's mobile app is the best out there.
WazirX vs Binance – Features
We've talked a lot about features. So let's compare both exchanges and see what features stand out.
In the case of Binance, one of the stand out features is the low fees, comprehensive charting options, and more than 600 cryptocurrencies available. Another interesting feature on Binance is the "Battle'" feature. This feature has to do with a relatively new concept known as gamification. Gamification of crypto isn't anything new. Gamification is adding a game or video game elements to an existing feature to make it more interesting. While most of you are familiar with the concept of 'play to earn' in crypto, did you know that Binance's 'Battle' feature puts you against another user in a head-to-head battle to see who is most profitable over a certain period?
There is an entire leaderboard that you can see on the Binance Battle feature.
WazirX's features are also innovative and interesting. One of their stand-out features is the fact that their mobile app is fully accessible across different platforms. This means you can access it via Web, Android, iOS, Windows, and Mac systems. Another feature is their 130+ supported cryptocurrencies. If we take into account that Coinbase has only 50 coins, we can call that quite impressive.
While Binance is a very fast exchange, we should mention that WazirX also has the speed capabilities to match the Chinese giant – even during peak hours. But a feature you should pay attention to when trading on WazirX is their advanced trading tools.
Finishing Thoughts
That concludes our WazirX vs Binance guide. With plenty of things to look forward to, Indian cryptocurrency enthusiasts can use the platform to buy and sell their favorite tokens. Although the platform is way off its Chinese counterpart, WazirX is still one of the fastest-growing exchanges in the past few years.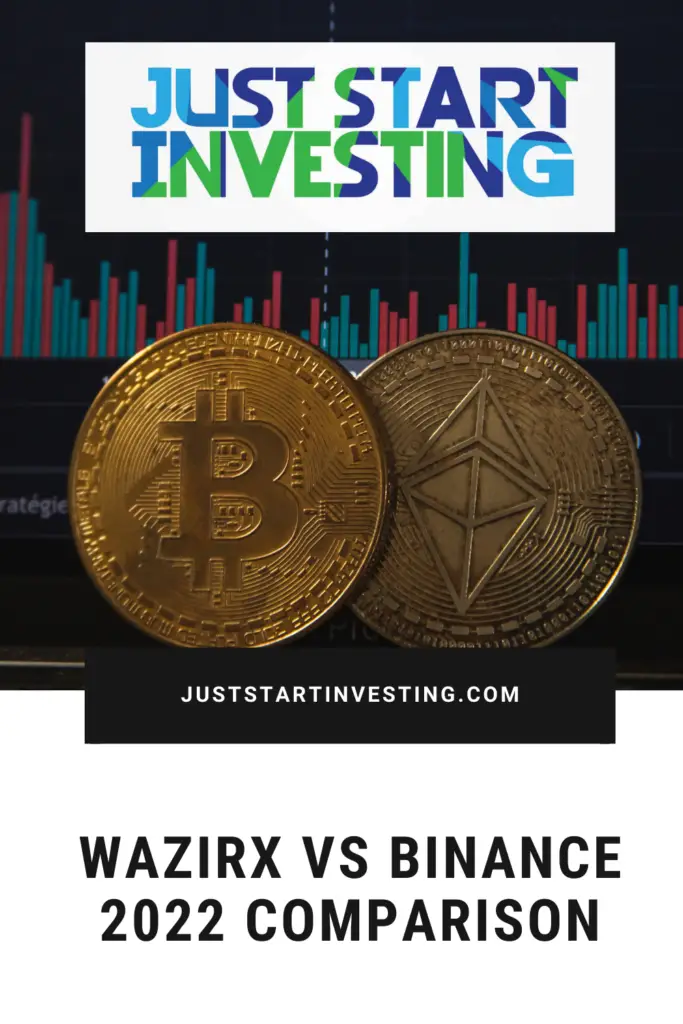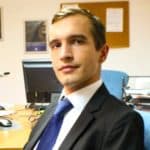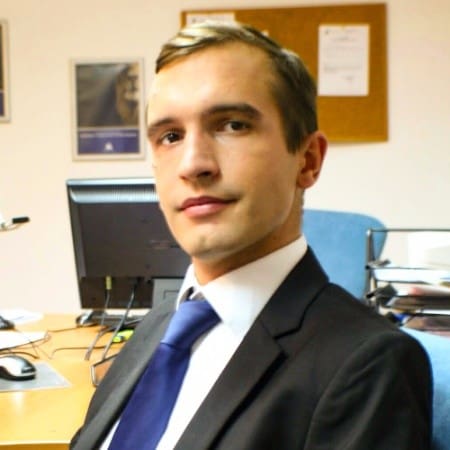 Partner at Vega Capital Management - a private funds management company.
An experienced portfolio manager with 10+ years of proven and reputable track record in investment management and financial analysis. Currently, a partner at one of the fastest-growing private fund management companies in southeast Europe, Kiril has been tending to a loyal international base of client-investors and partners. When he is not crunching numbers and increasing his client's wealth, he reminisces about his Michelin-star restaurant cheffing years and fondness of the culinary arts.