Lurking in the shadows of the 2019 global market rally is an inverted yield curve in bond markets.
Time to panic! Right?
Not quite yet…
We're all index investors, so we shouldn't necessarily care about a short term market rally or complex financial terms like "yield curves." We care about consistent steady returns over the long term!
However, with the word "yield curve" popping up more and more in the news, I wanted to share a quick overview of what it really means. And what it means for long term investors.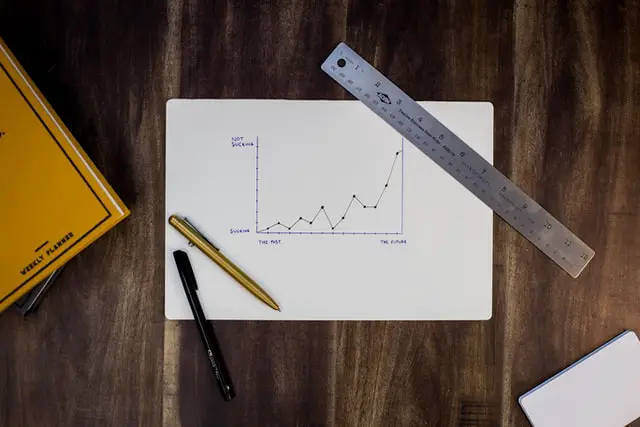 What Is An Inverted Yield Curve?
The levels of interest rates are critical to an economy.
At a high level, they determine the cost for governments and corporations to borrow money. They then use this borrowed money to increase spending on investments in new plants and machinery, among other things.
At a personal level, interest rates determine the cost to borrow money. When it comes to mortgages, higher interest rates are not good for consumers. However, higher interest rates mean more money is paid in a savings accounts. There is a give and take.
Naturally, an investor or consumer usually requires (and gets) more return to tie up their money for longer. For example, the rates on 6 month CDs are typically lower than the rates on 2 year CDs.
Bringing it all together, the relationship between interest rates at different maturities is known as the yield curve.
During normal times, longer terms mean higher rates. From time to time, however, this relationship 'inverts', causing short term rates to be higher than long term rates. This is not natural.
Why Does The Yield Curve Invert?
The Federal Reserve (The Fed) controls short-term rates. Short-term rates are what move whenever you hear about Jay Powell (the Chair of The Fed) potentially cutting rates.
Long-term rates are based on market views of inflation and economic growth. They are driven by consumer sentiment.
The yield curve typically inverts either because:
The Fed is too aggressive in combating inflation and has too high of an interest rate target in the short-term.
Or because worried investors seeking safety push down the long-term rate.
Yield curve for dummies provides a more detailed overview of the dynamics affecting the movements of the yield curve. Just in case you're interested in diving either further into the nitty gritty details.
What Does An Inverted Yield Curve Mean?
A yield curve inversion may be a leading indicator for a recession if you believe that the driver is companies slowing their expansion plans. As they do, they would issue less long term debt to invest in the future.
If you add to that with investors looking for safer investments, then the combination may push long-term yields lower and signal a recession is coming.
The two most common ways to measure the yield curve is to compare the 3 month to 10 year and the 2 year to 10 year Treasury bond. Since 1962, there have been 9 yield curve inversions. 7 of these resulted in a recession with an average time from inversion to recession of 14 months. 
So 78% of the time a yield curve inversion has led to a recession. Not great odds, but it is not a sure, 100% signal either.
For those keeping score this year, the 3-month/10-year spread inverted on March 20, 2019. If we believe the data above, we could expect a recession sometime in the middle of 2020. 
Though, it could also come tomorrow. Or Never.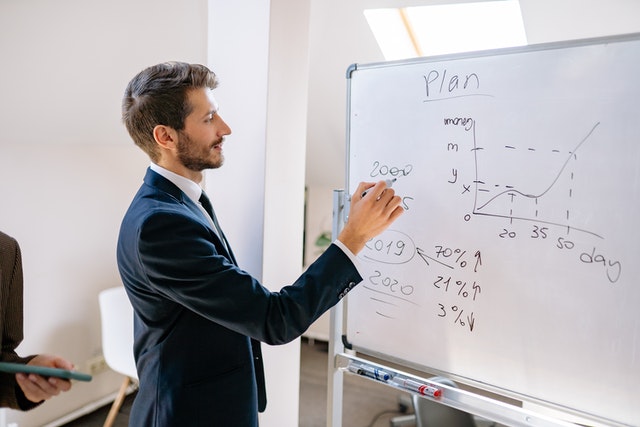 What Happens In Recessions?
As anyone who survived 2009 can attest to, they suck.
Job layoffs accelerate, wages stagnate, and everything falls in value. The last two recessions caused losses of more than 50% in US stock markets. 
Luckily, not everyone is negatively affected, as there are some recession proof businesses (typically those focused on healthcare and government services) that fair ok.
However, industries like construction, manufacturing, and other blue collared sectors are usually more exposed. A detailed sector-by-sector examination by state and metro area is presented in the link above.  
Yield Curve Inversions and Stock Returns
The negative outlook for stocks following an inverted yield curve is not surprising for two reasons.
Recessions usually follow an inversion.
Stock market declines usually follow recessions.
Pretty simple stuff.
On average, 3 year returns for the S&P 500 with an inverted yield curve are lower than at other times. Using purely the yield curve, forward returns for the next 3 years of the S&P 500 are 0%. 
There are outliers, but in general is does make sense for someone to have a negative outlook.
Do Inversions Always Lead To Recessions?
As mentioned, not always. Twice we have avoided a recession.
A notable exception was in 1998 where aggressive action by the Fed to cut rates averted a potential recession. 
It is entirely possible that this is a similar case. The Cleveland and New York branches of the Federal Reserve use the yield curve to estimate the probability of a recession in the next 12 months. They currently see this probability at about 33%. Lower than the 78% probability that history would indicate.
Is It Different This Time?
"It's different this time" are probably the four most dangerous words in all of economics. Yet, for some reason, they are still extremely common to hear.
It's worth noting that folks made similar comments in 2000 and 2006. Those were the last 2 times that we witnessed yield curve inversions of this magnitude.
My personal favorite is this statement from Wharton suggesting that the yield curve inversion of 2006 was irrelevant because "there aren't any real excesses in the economy at the current time." Hindsight is 20/20, I suppose.
Anyway, I do not claim to know whether this inversion is an indicator of the next recession. The signs certainly point to one. But no one knows if it will come in days, weeks, months or years.
Should We Be Looking at Anything Else?
While yield curve inversions typically lead recessions by one or two years, a more focused, simultaneous indicator of economic health is the Department of Labor's weekly initial claims numbers. They reflect the number of applicants for unemployment benefits; a sudden increase in these typically corresponds to a large influx of laid off workers.
These numbers usually hit their cyclical low 6 months before a recession and start rising steadily before and during a recession. 
Current numbers bottomed in the fourth quarter of last year but are holding steady. If there is to be a recession, we could expect an increase in this data as well.
In Summary
So far, 2019 has been an incredible year for asset holders of just about anything. Stocks, bonds, real estate, gold, bitcoin. You name it, it's done incredibly well.
So how do we balance these great returns when signs are pointing to a recession?
If you're investing for the long term, it's probably best to ignore them. Sure, you could pull all your money out from the stock market tomorrow right before the market crashes and look like a genius. You could also pull all your money out from the stock market tomorrow and watch it continue to rise for the next 2, 3 or 5 years.
Either way, I'm banking on long term returns to prevail, and the money I have in the stock market is nothing I need to use in the short term thanks to my emergency fund.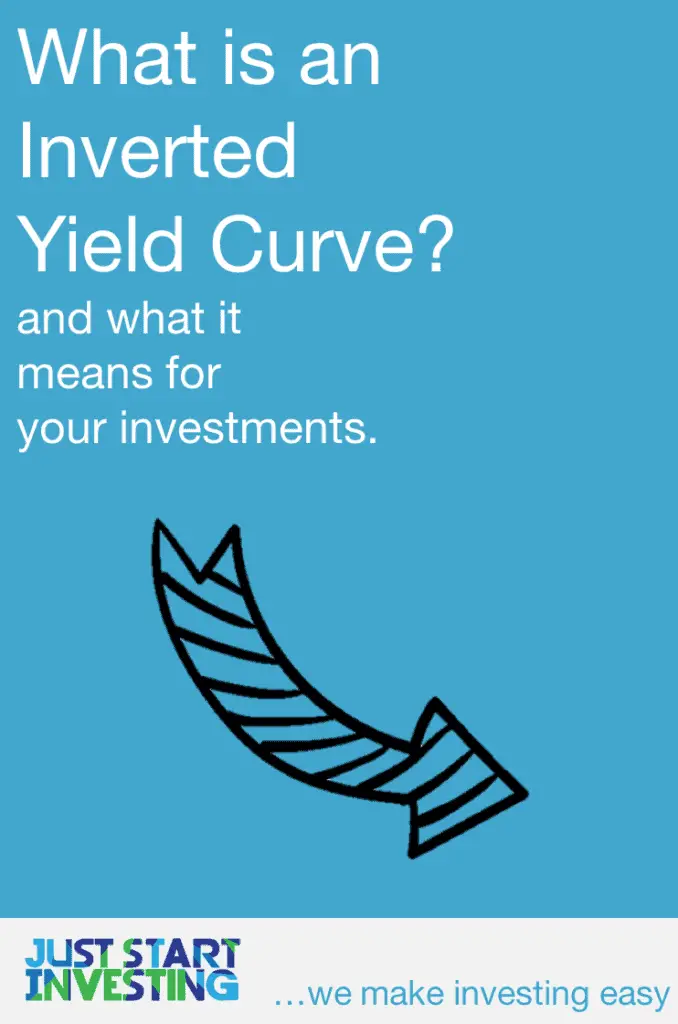 This is a guest post by the author of Fat Tailed & Happy, a blog dedicated to economics, markets, and personal finance. Check out the site for continuous updates on the yield curve inversion and economic indicators.
Just Start Investing is a personal finance website that makes investing easy. Learn the simple strategies to start investing today, as well as ways to optimize your credit cards, banking, and budget. Just Start Investing has been featured on Business Insider, Forbes, and US News & World Report, among other major publications for its easy-to-follow writing.