When we think about beverages that stood the test of time, coffee is right up there as the most timeless. We've been drinking coffee for more than a thousand years. So it's no surprise that today's stock pick is about coffee stocks. 
Coffee consumption continues to rise. Today, there are more than 150 million daily drinkers. The coffee market is enormous for companies that manufacture and distribute the commodity. But the industry also takes into account coffee shops that make coffee on the go. In today's stock article, we will look at the industry as a whole. We do this to diversify your investment options. So, here is a list of coffee stock to watch out for in 2022.
The 5 Coffee Stocks To Watch Out For in 2022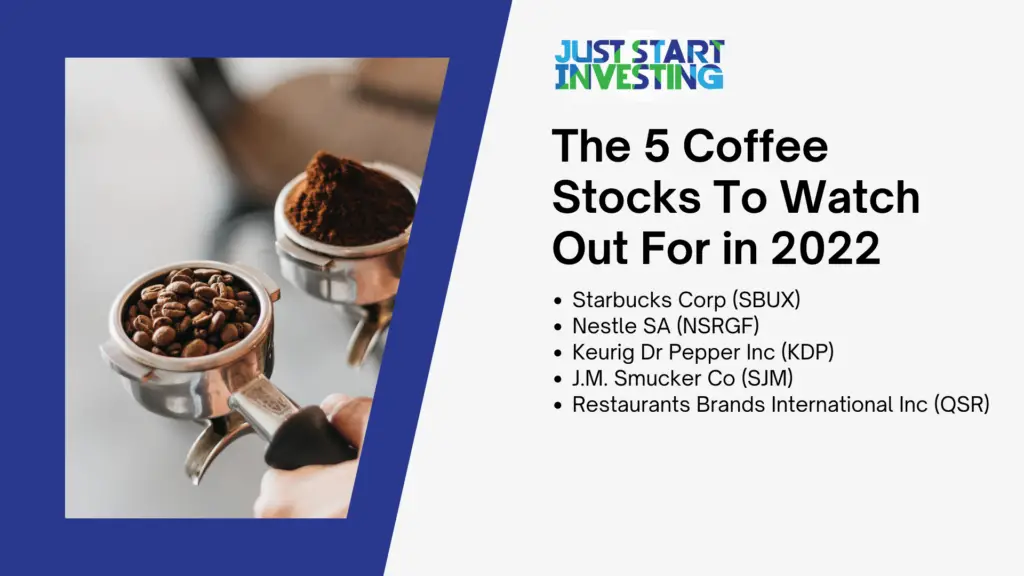 Starbucks Corp
Starbucks Corp (SBUX) is one of the biggest coffee brands on the face of the Earth, and the company falls into the category of S&P 500. But Starbucks differs from the traditional types of coffee companies. As such, Starbucks has developed into a global brand with more than 30,000 locations worldwide. Millions of customers love their coffee. Their brand is recognizable, and their service is second-to-none. In summary, Starbucks is a reputable coffee chain company that delivers quality service and quality products. 
But should you be adding Starbucks into your investment portfolio? Most people would agree that Starbucks is a safe bet. And they'd be right, as Starbucks is a highly stable publically traded coffee company. As such, we agree with the notion of investing in Starbucks Corp. But what do the numbers say? The COVID pandemic hasn't been kind to the coffee chain sector. The lockdowns reduced customers, and that has impacted Starbucks' revenues. 
But despite the pandemic playing a big hand in decimating the consumer discretionary and staples sectors, as we mentioned in our hotel stocks article, Starbucks delivers on the stock exchange. As such, the year-to-date performance isn't bad at all. The TYD performance shows an 11.23% increase, while the past few months have been quite volatile for SBUX. But with a price of $114.68 per SBUX coffee stock, we believe Starbucks to be a safe addition to your portfolio.
Nestle SA
Nestle SA (NSRGF) trades on the Swedish stock exchange. That doesn't mean you can't buy Nestle shares. Through American Depository Receipts, you too can own Nestle SA coffee stocks. But is Nestle a good company to invest in? The Swedish food and drink processing giant is also a big player in the coffee industry. Nestle is the owner of Nescafe, one of the most popular coffee brands. But Nestle also owns more than 2,000 brands. Some include Wonka, L'oreal, KitKat, Hot Pockets, and more. 
In summary, Nestle SA is a huge conglomerate. So should you invest in it? Well, for starters, did you know that Nescafe supplies Starbucks with coffee? Their powdered coffee is a big hit with consumers. It's so popular that the company bags $90 billion in revenue from that alone. In addition, Nescafe also sells coffee machines. So through Nescafe, we can assume Nestle SA to be a safe coffee stock to invest in. While there's certainly more to it, it is one of the best coffee stocks to own. So with all that out of the way, let's look at some numbers.
NSRGF stocks trade at $136.70 a share. The year-to-date performance shows an impressive 22% increase, and the coffee stock delivers consistent results even on monthly basis. All in all, Nestle SA is currently the highest its ever been. 
Keurig Dr. Pepper Inc 
Keurig Dr. Pepper Inc (KDP) is a merger of two companies – Keurig Green Mountain and Dr. Pepper Snapple. The merger was facilitated by a coffee company giant – JAB. JAB owns multiple coffee brands under its names, such as Peet's Coffee, Panera, and more. The recent addition of Keurig Dr. Pepper only makes the privately-owned company that much stronger. JAB has a significant influence on the coffee industry. Even though they own a 34% stake in Keurig Dr. Pepper, investing in the company looks like a good investment option.
Keurig Dr. Pepper produces all kinds of beverages. But a strong sector of the company is their coffee systems sector. This sector produces coffee machines, brewing machines, pods, and many other products. In 2020 alone, the company made $4.4 billion in revenue from its coffee systems sector alone. So saying that Keurig Dr. Pepper is a small coffee stock is grossly misunderstanding the case. 
But let's look at the coffee stock numbers. If Nestle or Starbucks is too pricy for you, then KDP coffee stocks are nearly four if not five times less of that. KDP coffee stocks currently trade at $35.65 a share. The stock performs well on all timeline metrics, including one-month, six-month, and yeat-to-date. The consistent revenue and impressive performance on the stock market make KDP one of the best coffee stocks to own.
J.M. Smucker Co
J.M. Smucker Co (SJM) isn't a name you would synonymize with coffee. The company is indeed known most for its jelly products. However, the company also owns multiple coffee brands such as Cafe Bustelo, Dunkin', and Folgers. As such, we can safely say SJM is indeed a coffee stock to watch out for in 2022. When we look at the recent report from Smucker's fiscal year, 30% of the company's revenue came from retail coffee sales.
As such, J.M. Smucker Co is an exciting coffee stock to add to your portfolio. But what do the numbers say? SJM coffee stocks are priced in the region of Starbucks and Nestle, around $135,56 a share. The company has had quite a volatile six-month period, but the year-to-date performance is solid. With a 16.56% increase from this time last year, we believe J.M. Smucker Co to be one of the best coffee stocks to add to your portfolio in 2022.
Restaurants Brands International inc
Restaurants Brands International Inc (QSR) is the owner of multiple huge brands such as Burger King and Popeye's. In addition to these two brands, the conglomerate invested millions of dollars in acquiring Canadian coffee shop Tim Hortons. Since the acquisition back in 2014, Tim Hortons has delivered promising numbers, resulting in an investment of $60 million into the chain. 
That gave Restaurants Brands International a gateway into the coffee business. Unlike other coffee stocks on this list, Restaurants Brands International's stock price is closer to the $50 range. With a stock price of $57.75 a share, we believe QSP coffee stocks are worth buying. A word of caution as QSP shows negative growth over 12 months. But since going public back in 2016, the company has shown remarkable growth at 63.54%.
Finishing Thoughts
Those were our thoughts on the five coffee stocks to watch out for in 2022. We believe these to be the best coffee stocks to add to your portfolio based on several factors. So ask the question, is it worth investing in coffee stocks? We believe the answer is yes come 2022.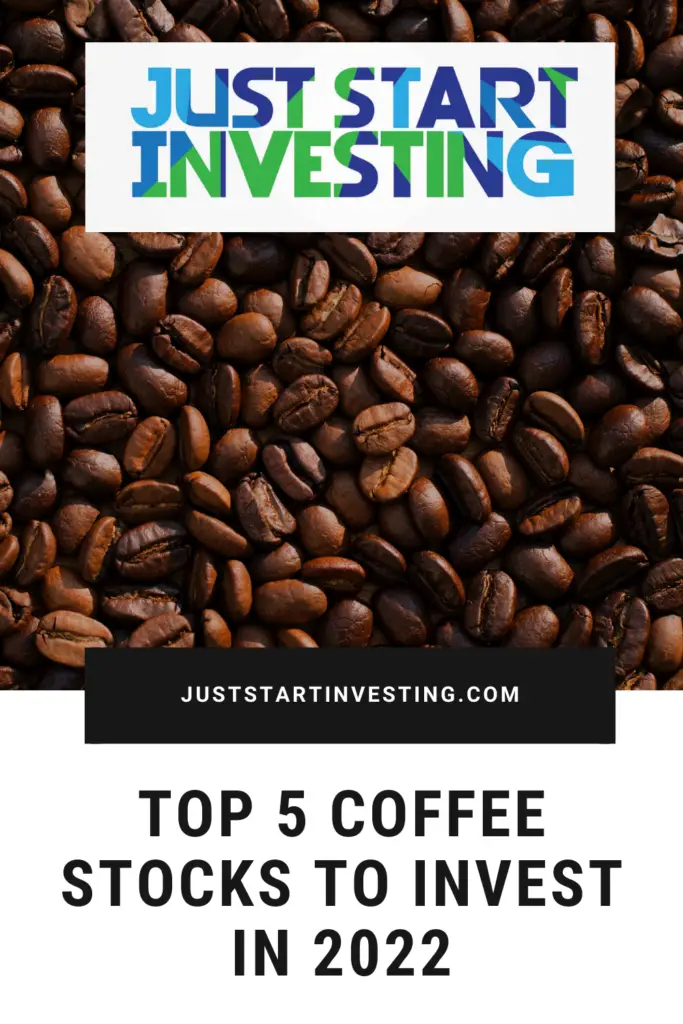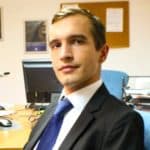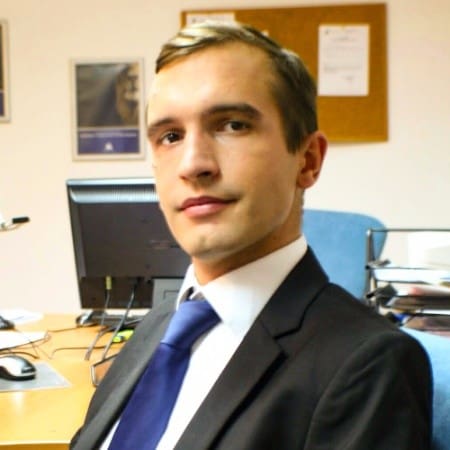 Partner at Vega Capital Management - a private funds management company.
An experienced portfolio manager with 10+ years of proven and reputable track record in investment management and financial analysis. Currently, a partner at one of the fastest-growing private fund management companies in southeast Europe, Kiril has been tending to a loyal international base of client-investors and partners. When he is not crunching numbers and increasing his client's wealth, he reminisces about his Michelin-star restaurant cheffing years and fondness of the culinary arts.