When is the Databricks IPO?, If you're following the tech space, no doubt you're wondering when Databricks is going public. While we're certainly fans of a good IPO, is Databricks really one of the upcoming IPOs to keep an eye on?
If you're familiar with our content, you must know that we love analyzing IPOs. The Klarna IPO is, by far, one of the most anticipated IPOs of 2022. But Klarna falls in the category of banking. Discord, on the other hand, is a tech company that makes VoIP (voice over internet protocol) software. Considering Databricks is a data analytics company that uses AI (artificial intelligence) to process and analyze data, we can cluster the company with Discord and determine if Databricks is an IPO from the tech sector worth investing in.
But don't go too far just yet. There is a lot to discuss when it comes to this particular IPO, and we'll tell you all about that in this guide.
Databricks IPO – When Does It Go Live?
A Databricks IPO date is currently not in the pipeline. CEO Ali Ghodsi says that the company doesn't have any plans for an IPO yet. However, he also confirmed they are anticipating going public in 2022. Ghodsi said the company will reevaluate in six months. So for all of you eager investors out there, you will have to wait a bit for a Databricks IPO date confirmation.
But there are encouraging factors that Databricks does plan on going public. In the latest rounds of funding, the company raised $1.6 billion, putting the overall valuation of the company at a jaw-dropping $38 billion. The latest round of investing is one small step towards going public – says CEO Ali Ghodis.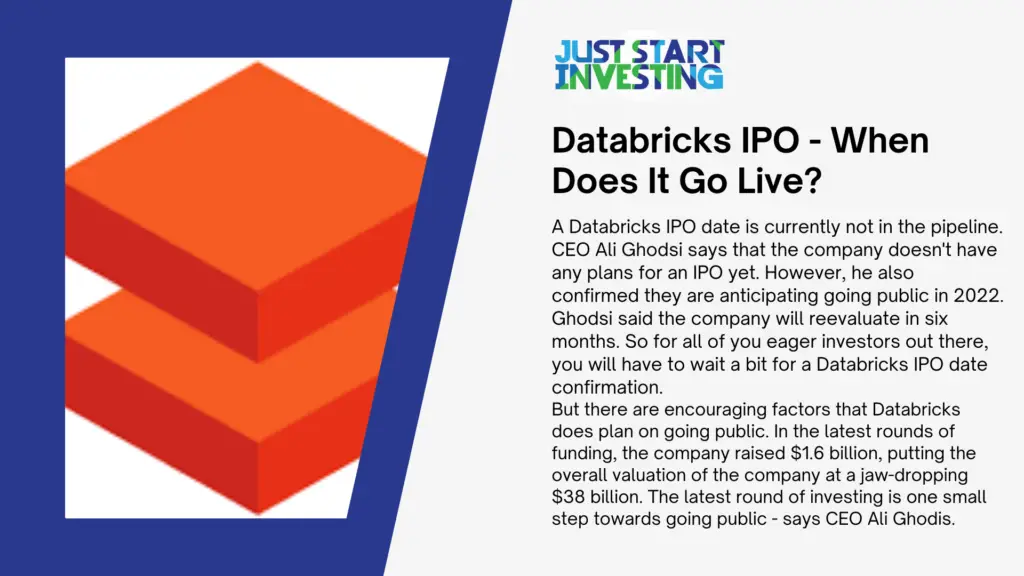 Databricks IPO – Why Is It A Good Investment?
Labeling Databricks as yet another highly-anticipated IPO is no small feat. It's important to be neutral and give our readers the reasons why we believe a Databricks IPO is an excellent investment opportunity. The company is well on track to reach $1 billion in revenue in 2022. The 2020s so far have been excellent for tech startups. Databricks, founded in 2013, has enjoyed a stellar 2020 and 2021. In that time, the company made $425 million and $600 million in revenue, respectively.
But what does the success of the company come down to? The Covid-19 pandemic forces companies to employ cloud-based solutions to accommodate lockdowns. Databricks is a company that develops cloud-based AI-backed analytics software. So naturally, there is a huge demand for their services on the market. As 2022 picks up, the company is well on schedule to break the billion-dollar annual revenue claim. This is highlighted by the recent Global News Wire statistics report on the industry. Up to 2025, the demand for cloud-based analytics tools and software will grow. An initial report put the industry at $65 billion, with a CAGR of 23%.
Peter Sonsi, a board member and Databricks private investor, had this to say about the company's billion-dollar revenue claims for 2022:
"They definitely accelerated through the pandemic… We invested in Databricks when they had zero software revenue, and they're going to do about $1 billion in GAAP revenue next year… Could be more."
If we take these reports into account, we can safely say there is a demand for Databricks' products and services.
Databricks IPO – Why You Should Be Excited
Considering Databricks is a privately-held company, they don't release figures on profits. So on that front, we can only speculate as to how much money the company makes from selling software solutions and services. But in the two previous rounds of investments, the company increased its valuation by $10 billion, putting the overall Databricks valuation at $38 billion.
Most importantly, some big players are getting in on Databricks. Microsoft is the most notable investor, but wait until you hear who else is in on Databricks. Giants such as Amazon, Alphabet (Google), and Salesforce have all dipped into the honey that is Databricks. This all points to the fact that a Databricks IPO date is soon to be revealed to the general public.
Databricks IPO – When To Expect It?
While there is currently no information on a potential Databricks IPO date, a few factors point out that 2022 will be the year the company goes public. After the latest round of investments, CEO Ali Ghodsi was quick to shut down potential rumors of an IPO. However, he did mention that an IPO is definitely something they are considering.
More so, Databricks is looking at long-term investors. So the goal for 2022 might be a traditional IPO. The benefit of a traditional IPO is that companies have greater control over who invests in the company. In other words, they choose investors. This should excite eager investors who are looking to invest in a potential tech giant. The reason why is that through an IPO, there are no risks of short-selling. IPOs focus on attracting long-term investors and long-term growth.
More so, Ghodsi also hinted that the company is looking at long-term investors, which is the golden hallmark of an IPO. Since the company went through two rounds of investing, they've already attracted long-term investors such as Alphabet, Microsoft, Amazon, and Salesforce. This is all hints that a Databricks IPO date is planned in the next six to twelve months.
To summarize what we know so far about a potential Databricks IPO:
• Databricks is a successful startup with a valuation of $38 billion.
• The company has gone through two successful rounds of investments, attracting big-name players such as Microsoft, Alphabet, Amazon, and Salesforce.
• With long-term investors already on its side, the company is looking at doing a traditional IPO.
• CEO Ali Ghodsi is taking a six-month approach.
Finishing Thoughts
There is no current Databricks IPO date. Based on all the information we have available on the company, we can safely assume Databricks to be yet another highly-anticipated IPO for 2022. When the news of an IPO date breaks, we'll be the first ones to let you know all about it, how to invest, and why you should do it.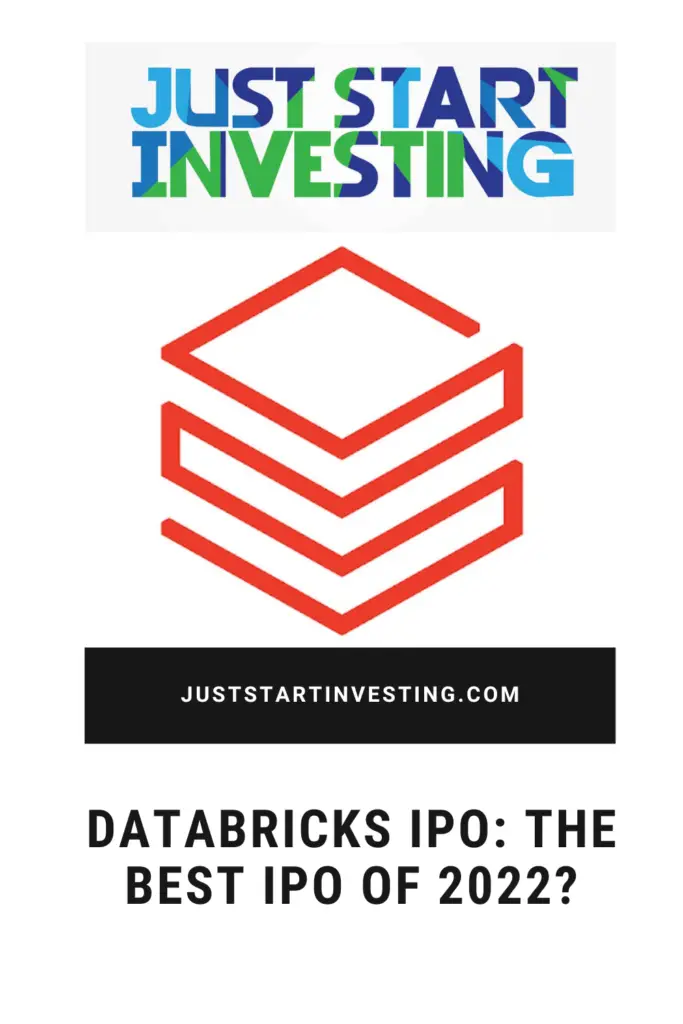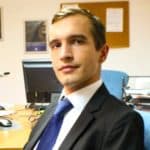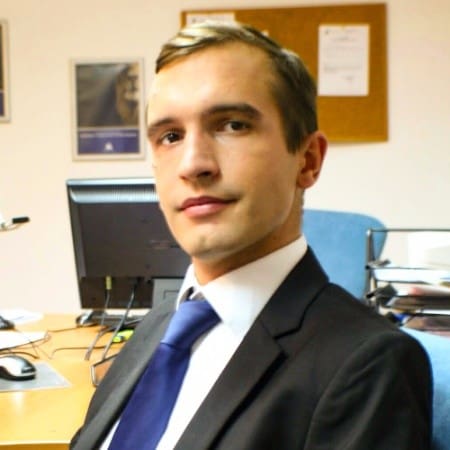 Partner at Vega Capital Management - a private funds management company.
An experienced portfolio manager with 10+ years of proven and reputable track record in investment management and financial analysis. Currently, a partner at one of the fastest-growing private fund management companies in southeast Europe, Kiril has been tending to a loyal international base of client-investors and partners. When he is not crunching numbers and increasing his client's wealth, he reminisces about his Michelin-star restaurant cheffing years and fondness of the culinary arts.