In recent months, we've seen huge popularity and demand for NFT games. While the first NFT game emerged way back in 2015, DeFi Kingdoms looks to be one of the most ambitious projects to date. Sure, DeFi Kingdoms has plenty of competitors such as Axie Infantry and Spliternalnds. But there are promising factors that separate this particular play to earn NFT game from the rest.
As to what DeFi Kingdoms is and how you can make money from it, we'll give you a full review that explains everything. So, let's start.
What Is DeFi Kingdoms?
No doubt you'll hear plenty of buzzwords throughout this review, such as DAO, NFTs, and metaverse. DeFi Kingdoms combines all that into a single play to earn crypto game.
From the surface, DeFi Kingdoms looks a lot like Runescape. Many of the game mechanics and art are taken from Runescape as inspiration. So naturally, DeFi Kingdoms has a certain appeal to gamers. But most importantly, the game aspect of DeFi Kingdom is a secondary feature.
First and foremost, the project is a DEX (decentralized exchange) with a liquidity pool for liquidity mining, and a market for NFTs (non-fungible tokens.) Secondly, it is a project that combines all of that into a single cohesive game. DeFi Kingdom is the biggest game on the Harmony blockchain. To conclude:
• DEX with a token-powered ecosystem.
•  The game provides liquidity in the form of gardens (in-game liquidity pools.)
• Runs on the Harmony blockchain – soon to expand on Avalanche.
•  Pixel art reminiscent of Runescape.
• NFT marketplace.
• Plenty of tokens – JEWEL is the most important one.
DeFi Kingdoms Tokenomics and JEWEL Token
As mentioned in the previous point, JEWEL is the main token of DeFi Kingdom. You use this token for everything. From summoning heroes to purchasing NFTs and governance, JEWEL is the token to pay attention to.
By looking at JEWEL on coinmarketcap, JEWEL is currently priced at $16.30. It has a total supply of 500 million tokens, with 2% of the tokens being pre-minted. Since JEWEL is the token that provides liquidity, there are a couple of LP (liquidity provider) pairs such as AVAX/JEWEL, LUNA/JEWEL, and ONE/JEWEL. Some of these liquidity pools provide an APY (annual percentage yield) of up to 600%.
The developers designed the token to be dump-proof by locking more JEWEL tokens as time goes on. This means you can sell JEWEL tokens but get much less later. No one knows the identity of the developers, which is a huge red flag for some investors. But the clever design approach and safety mechanisms, with the developers being fully transparent on issues, make the developers solid in the eyes of investors.
The JEWEL token has a market capitalization of over $1 billion.
DeFi Kingdoms NFTs – Heroes
DeFi Kingdom is an NFT game. The NFTs in the game are the heroes. There are different hero classes with varying stats that come useful when doing specific quests. A particular hero might not perform a quest that well, so you might have to use a different one. Every time you finish a quest, you get rewards in the form of JEWEL tokens, experience, skill points, and in-game resources.
Through the NFT marketplace, you can buy, sell, and even rent heroes. Another game mechanic is to pair two heroes to get a better one. The stats of the heroes, and abilities, are based on the combination of abilities and stats of the hero pair.
Hero stats include strength, dexterity, agility, intelligence, endurance, luck, and vitality. Each hero also comes with professions stats. These include mining, gardening, foraging, and fishing.
How To Make Money From DeFi Kingdoms?
So, how do you make money from DeFi Kingdom?
Before you make money, you first need to summon a hero from the tavern (in-game.) The tavern is the in-game equivalent of a marketplace. Then, you can start playing the game. So once you buy your first hero, there are three ways to make money.
• Staking Jewel
The first method to make money is to stake JEWEL for passive income. To do that, you need to buy JEWEL or have enough JEWEL to stake. Since quests reward JEWEL tokens, you earn the tokens as you play the game. But some quests don't reward as much JEWEL. In that case, it might be worth your time to consider investing in JEWEL tokens to stake. As mentioned previously, staking rewards can go as high as 50%.
•Providing Liquidity
For any DEX to function, it needs liquidity. Luckily, the developers allow you to join liquidity pools and act as liquidity providers. Some LP pairings provide an APY of up to 400%. This is one of the best ways to earn JEWEL. It should be mentioned that you don't have to play the game to stake or provide liquidity. This is why DeFi Kingdoms is firstly a DEX and secondly an NFT game.
• Sell NFTs
Despite being a "game" is a secondary role for DeFi Kingdoms, one of the best ways to make money is to sell NFTs (heroes.) The developers are also planning on adding PVP quests where you'll fight other heroes and earn rewards. The better heroes you summon, the more money you'll get by selling them on the NFT marketplace.
Conclusion
That concludes our review for DeFi Kingdoms. With plenty of ways to make money, and a fully-operational DEX, liquidity pool, staking, and NFT marketplace, it might be worth your time diving deeper into DeFi Kingdoms.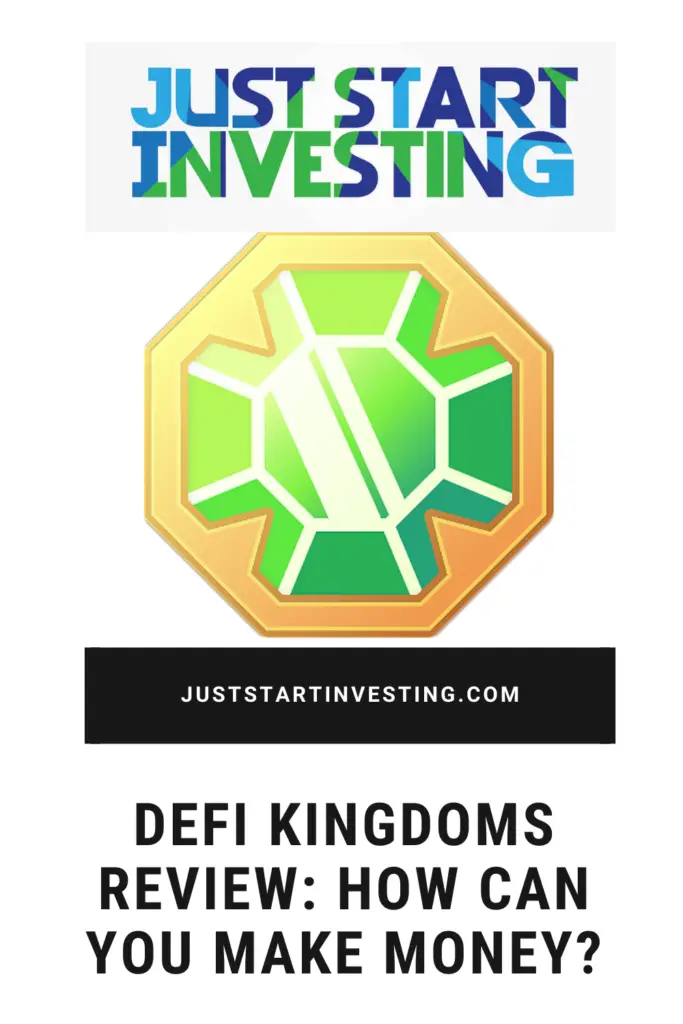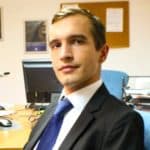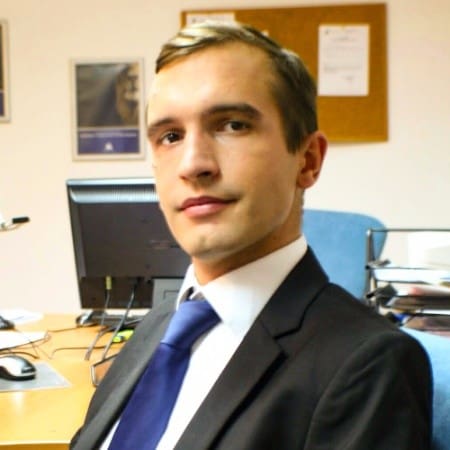 Partner at Vega Capital Management - a private funds management company.
An experienced portfolio manager with 10+ years of proven and reputable track record in investment management and financial analysis. Currently, a partner at one of the fastest-growing private fund management companies in southeast Europe, Kiril has been tending to a loyal international base of client-investors and partners. When he is not crunching numbers and increasing his client's wealth, he reminisces about his Michelin-star restaurant cheffing years and fondness of the culinary arts.