The First Savings Credit Card is a card designed to help you build your credit score. From home mortgages to personal loans, most of the time, when you ask to borrow money, your credit score is viewed. It's a part of life, and building credit is an excellent habit to start as soon as possible.
In this article, we're going to take a look at the first savings credit card and whether it's a good credit card option to help build your credit. The short answer is that it's good, but not the best.
Immediately below you can explore better options, and keep reading to get the full First Savings Credit Card Review and learn if this card is right for you.
The Best Credit Cards for Building Credit:
Explore the best credit cards for building credit, and discover better options available to you outside of the First Savings Credit Card:
Explore Cards
What is First Savings Bank?
First Savings Bank has been serving customers for over 100 years, and most people have a favorable opinion of this bank and enjoy working with them. They offer checking and savings accounts, as well as loans and retirement options.
Pretty standard banking stuff.
The First Savings Credit Card is the credit card offered by First savings bank. It's a MasterCard and is accepted at most locations nationwide, making it an easy card to use for making everyday purchases.
First Savings Credit Card Overview and Key Specs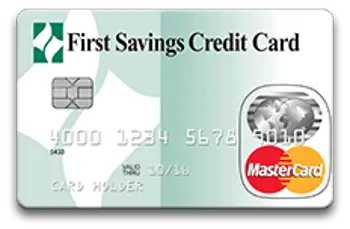 The First Savings Credit Card has different offers that it mails to people depending on their credit score. Right now, their site shows five various card offers.
Below is a summary of the card's key details, including the range within those five offers show as applicable:
Annual Fee: $0 – $75
Credit Limit: Starts at $300.
Annual Percentage Rate (APR): Up to 29.9%.
Security Deposit: $0 (none required since this is an unsecured credit card).
Cash Advance Fee: Typically 2%
Reward Program: There are no cash back rewards or travel rewards offered with this card.
Online Account Access: You can easily look at your account summary online, and the card also offers a mobile app so you can stay informed on your phone and schedule automatic payments as needed.
Reports to Credit Bureaus: The First Savings card will give information to all three major credit bureaus so you can demonstrate your responsible credit payments and history.
Application: Must be invited through the mail to apply. Only after you receive and accept the mail offer can you go online and fill out an application.
Customer Service: Available online and via phone.
Fraud Protection: Protects against fraudulent charges and if your card is stolen.
At first glance, this card has a lot working well for it. You can access it online, and it's usually not too difficult to qualify for, even with a low credit score.
However, the fees and low credit limits tend to be less appealing.
All this aside, if you find that you're having trouble qualifying for other cards, this one is a decent option to consider to build back up to a better credit score and eventually upgrade your card.
Pros and Cons of The First Savings Credit Card
First Savings Card Pros
1. You Can Qualify Even With a Low Credit Score
This is one of the best features of this card. If you're trying to build up your credit score, this card can help, because it approves applicants with a lower credit score in the first place.
2. It Can Help You Raise Your Credit Score
Since this card doesn't require a high credit score to get started, you should use it to build your score responsibly. You can do that by making your credit card payments on time and in full every month.
It's not a quick solution, but you should see your score start to rise over time with responsible credit card usage.
3. Protects Against Credit Card Fraud
There's no need to be concerned about someone taking your card information and piling up debt on your account. First savings offers fraud coverage and protection if you can't find your card or if someone steals it.
4. You Can Use the First Savings MasterCard Credit Card in Most Locations
Since it's a MasterCard, acceptance in almost any location is part of the deal. You shouldn't have a problem using it for most purchases, including groceries, gas, restaurants, shopping online, and retail shops.
First Savings Card Cons
1. The Annual Fee
The card does have an annual fee for four out of the five offers sent out to people. In most cases, it is around $39.00 per year or higher.
It might not be a huge issue if you feel that you get value from the card and can build your credit score, but it's probably not worth it if you don't use it often.
At the end of the day, any fee is a high fee for a card that offers zero rewards.
2. The High APR
The regular APR for this card can be up to 29.9%, which is exceptionally high.
Since this is more of a beginner credit card, the APR is not what you'd find with some others. However, if you continuously pay it off and don't carry debt from month to month, you will not have to worry about paying this crazy interest rate.
3. Offers a Low Credit Limit
This card's credit limits are not very high, as it seems like most start around $300.
Although a low credit limit might be considered a con and not a pro, it can be a positive way to help yourself grow financially. If you've been irresponsible with credit in the past or are looking to improve your score, it's best to start small. You can then work up to larger amounts once you've established good habits.
4. Can Only Apply by Mail
Last, not everyone can apply for this card. You need to receive an offer in the mail to be eligible, and at that point, you can apply online.
First Savings Credit Card Reviews
Below are a few reviews of this credit card from the Better Business Bureau (BBB) to help substantiate the points above. Most of the reviews I saw were negative, but there were a few good ones sprinkled in as well.
---
The most recent review on the BBB highlights a customer receiving a bill before even receiving the card. Not sure about the details here, but if true, it sounds like a less than ideal way to manage a credit card.

---
Another 1-star review was found in mid-2020, this time complaining about the lack of credit card customer service.

---
This 2-star First Savings Credit Card review calls out a bait-and-switch tactic of offering a better deal in the mail compared to what you actually get when approved.

---
There were a small number of positive reviews as well, like the one below. It simply highlights the card helping them accomplish their goal – building credit.

---
Applying for the First Savings Credit Card and How to Qualify
To apply for this card, you need to receive an offer to apply by mail. It is the only way, and the information on how to get a mail offer is limited.
If you haven't received anything from First Savings and you want to apply, you can always call their customer service number and let them know. However, I don't think it's a guarantee that you will get an invite to apply even if you call.
Questions to Ask Before Applying
Before applying, there are a few things you'll want to ask yourself. And be honest, because this will affect your personal financial situation and ability to stay out of debt.
Am I confident that I won't carry a credit card balance? If you cannot pay the card off, consider waiting or getting someone to keep you accountable.
Am I okay with the annual fee this card has? Not every credit card has a yearly fee. Since the First Savings Card does, you need to determine if the value gained is sufficient.
What is my current credit score? If your credit score is good to excellent, consider a different, better option – you should be taking advantage of rewards credit card. If it's low or fair, this card might be able to help.
Have I done thorough research on other's experience with this card? Reading this First Savings Credit Card review is a good start. However, it's essential to learn from multiple sources before deciding if a credit card is right for you. You should also read the credit card agreement (also known as the cardholder agreement) before applying.
If you ask yourself these questions and still feel that the first savings credit card is the right choice, then feel free to proceed. Or, you can examine your other options below.
Other Credit Card Options
The First Savings Credit Card is not your only option for getting a new credit card to help with establishing credit.
There is actually a complete guide on Just Start Investing highlighting the best credit cards for someone with fair credit that lists credit cards that beat the First Savings card in many categories. Some of the cards featured have no annual fee and offer rewards!
If you happen to have a credit score below what is classified as "fair" credit, there are better options out there for you too, including secured credit cards and regular credit cards for someone with a bad credit score.
You can explore some other options below:
---
Explore Other Credit Card Options:
Find Cards
---
How to Use Credit Responsibly
Many people feel afraid of all credit cards if they've had bad experiences or been irresponsible with them before, but that shouldn't stop you from taking control of your money situation.
If you find that you struggle to pay off credit card debt, the easiest thing to do is not carry an outstanding balance on your card. If you pay it off immediately or at the end of each month, you never have to worry about paying those crazy-high interest rates.
Another thing to keep in mind is to never buy something on credit that you can't afford. This doesn't mean affording the payments; it means affording the purchase. You may want to buy something, but if you can't afford it without the card, it's a bad idea to use credit for the purchase.
After all, the reason for owning this card is usually to rebuild credit.
How to Use This Card Responsibly
If you choose to apply for the first savings credit card, you can use its limited credit amounts to build up a good credit score.
Since the limits are small, you might consider using it to buy one or two of your budget categories. Say, groceries and gas for your car.
If you consistently use it for a small number of things, it will be easier to build good habits and track how often you use the card. It will also make paying off the balance every month easier, which is an essential part of using this card responsibly.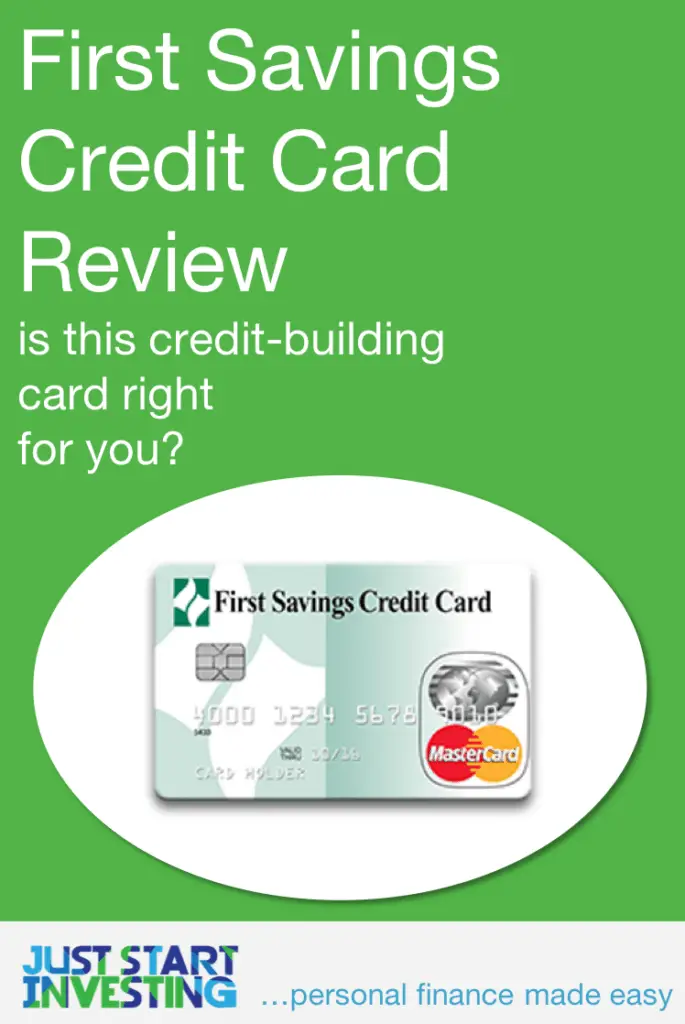 First Savings Credit Card Review: Key Takeaways
The first savings credit card is a good card to help get your credit score back in good standing, and the process to apply is simple once you've been invited.
If you need to re-establish a good credit score and you're okay with the annual fee, low credit limit, and high APR, it might be worthwhile applying. While it's likely not your best option, it is a good option for building credit.
However, if you want to get the best card for yourself, I encourage you to shop around. In my opinion, there are likely better credit cards for someone with fair credit that you can apply for to build your credit today.
Editorial Disclaimer: Opinions expressed here are the author's alone, not those of any bank, credit card issuer, airlines or hotel chain, and have not been reviewed, approved or otherwise endorsed by any of these entities.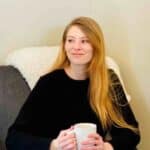 Alex Loredo is a business and personal finance writer. She's featured on sites like Clever Girl Finance and Thrive Global, where she helps people learn about money and entrepreneurship.