Have you ever thought about seeking financial management advice by hiring a financial consultant?
Whether you want to save more money, invest in the stock market, reduce credit card debt, or even get out of consumer debt, financial consultants can assist in clearing financial confusion.
In addition to improving your current financial position or avoiding future problems, this decision can also provide you with valuable advice and direction, which will help you increase your wealth.
So, when is the best time to take this step and manage your finances better? How do you know if it is the right move? 
If you are on the fence about whether or not to hire a financial consultant, this guide on financial consulting should help you better decide what is right for you, give you more insight into the financial consulting field and what to look for! 
What Is a Financial Consultant?
Financial consultants play a similar role to financial advisors. Their services include helping individuals manage their finances and plan for the future.
They offer financial management advice on investments, taxes, real estate, college savings, estate planning, insurance, and retirement planning. A financial consultant can be a self-employed individual or work for a company, firm, or financial institution.
Wonder what makes a good and qualified consultant, and what it takes to become one?
An analytical skillset and extensive market knowledge are important for financial consultants. An advisor's ability to determine a client's investment portfolio will depend heavily on a variety of factors, including economic trends, regulation changes, and the client's comfort with risk.
The ability to interact with others is also crucial. It's the job of a personal financial advisor to make clients feel at ease. Their relationship with clients must be built on trust and they must promptly respond to their questions and concerns.
To grow their client base and interact with them every day, consultants need to possess sales and communication skills as well. They must be able to translate complex financial concepts into simple terms.
A bachelor's degree is typically required to become a financial consultant. Most employers do not require personal financial advisors to have a specific academic degree, but education in finance, economics, accounting, business, mathematics, or law can prepare you for this career. You can also benefit from courses in investments, taxes, estate planning, and risk management. 
A personal financial advisor's reputation can be enhanced by certifications, and clients are usually attracted to that. The majority of consultants hold FINRA licenses, such as Series 7 and 66 licenses that allow them to sell investments. Alternatively, some may be certified financial planners, such as CFPs, or hold a different specialized certification.
And finally, although a master's degree is not a requirement, it can improve a personal financial advisor's chances for management positions and attracting new clients.
What Does a Financial Consultant Do?
The certification and training of personal financial advisors will determine how they can help individuals when it comes to investment options (such as stocks and bonds), tax laws, and insurance policies.
For example, if a client needs help saving for retirement, a financial planner can recommend the type of retirement account to use, offer certain investments, and answer questions regarding how much to save.
They assist clients in setting short- and long-term goals. Their investment decisions are based on the clients' decisions.
Additionally, operators offer advice in conjunction with other services, including portfolio management, protection planning, and brokerage services. 
Most have the right to buy and sell financial products directly, including stocks, bonds, annuities, and insurance. They may be able to buy and sell stocks and bonds with their clients' permission, depending on the agreement they have with them.
A financial consultant receives regular investment reports from a client after they have invested funds for them. Usually, consultants monitor their clients' investments and meet with them regularly to discuss investment opportunities and to revise their financial plans as circumstances change or investment options change.
A personal financial consultant is typically employed by finance or insurance companies, or they are self-employed. Consultants most commonly meet with clients on the weekend or in the evening, though some even meet once a year (again, depending on who you choose as your consultant).
So depending on your needs, you have a variety of advising options on the list to pick from. You just have to know your goals to choose what is right for you!
Types of Finance Consulting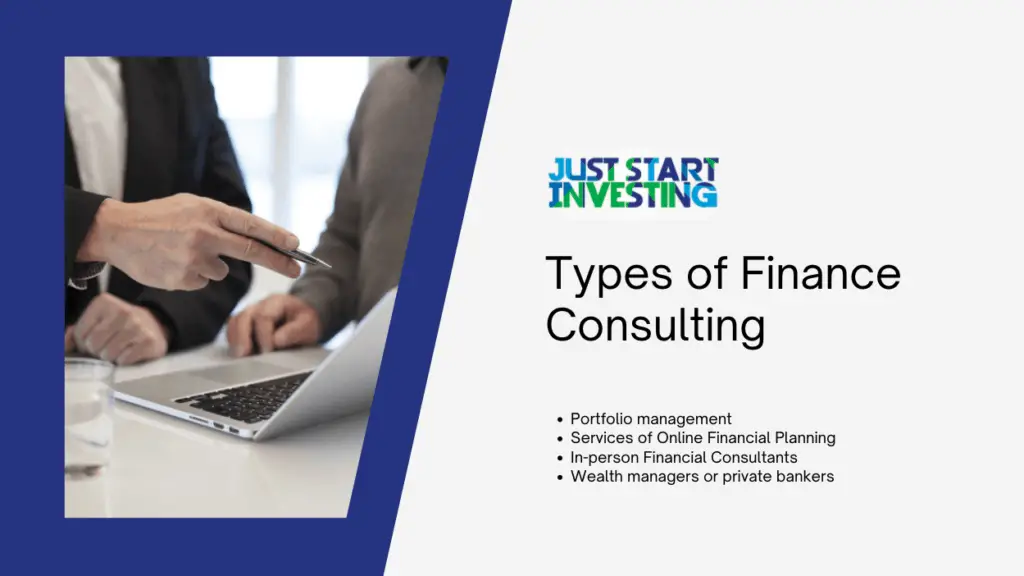 Wonder what is the right choice when it comes to financial consulting? It is important to set goals and understand your needs to find out what type of consultant is the right fit for you.
Depending on their licenses, certifications, and education, a consultant can be assigned different duties. These are some of the potential types of advising you might need for the near future:
Portfolio management is made more affordable by Robo-advisors. Robo-advisors are perfect for those who are interested in investing but don't want to manage their investment portfolio themselves. Some Robo-advisors offer tools and services for financial planning.
Services of Online Financial Planning include investment management as well as financial advice. Online financial planning service is less expensive than hiring an in-person advisor if you need more comprehensive financial planning than just investment management.
Although In-person Financial Consultants are typically the most costly when they develop a relationship with each other over time, they can be advantageous. When you are buying a home, saving for retirement, or planning how to pay for your child's college tuition, your in-person advisor can get to know you and your family well.
Wealth managers or private bankers work for individuals with a lot of money to invest. Institutional investors (usually, companies and organizations) are similar to these clients, but they approach investing differently than most people. 
The Financial Consulting Industry
You are like most Americans if you manage your own money.
In 2020, only 29 percent of Americans reported hiring a financial consultant, while 65 percent said that they didn't work with a professional when it comes to managing their finances. Another survey shows that only 1% of those polled said they use a financial advisor. As for the remaining 99%, either they do it themselves, their spouse, a parent, or someone other than a financial advisor handles it for them. Acorns and CNBC surveyed 2,776 adults for their national poll and estimated the margin of error at plus or minus 3 percentage points.
| | | | | | |
| --- | --- | --- | --- | --- | --- |
| Me | Spouse or Partner | Parent | Financial Advisor | Someone Else | No answer |
| 76% | 15% | 4% | 1% | 1% | 2% |
Answers to survey: Who is responsible for managing your money?
Financial experts say people are delaying seeking professional help for several reasons.
One reason is that people feel they can do it themselves since there is so much information available online these days. Additionally, younger Americans are saddled with more debt, like student loans, so they do not have much to invest.
Cost is also a factor to consider. There is a misconception that financial advisors are expensive and only available to the wealthy. Moreover, many people may not be aware of the value of a financial advisor.
However, there has been an increase in the Financial Planning and Advice industry over the five years ending in 2021. There have been healthy equity markets, healthy bond yields, and growing assets under management (AUM) during most of that time. 
Due to aging populations and market volatility, financial security has become increasingly important to many households, attracting more business to the industry.
Increasing returns on client portfolios lead to an increase in AUM. The increased pool of assets results in higher management and other fees, which has contributed to a 2.1% annualized increase in industry revenue from 2014 to 2021, including a 3.5% increase in 2021 alone.
Market Size: $53bn
Number of Businesses: 112,492
Industry Employment: 211,498
As per a recent study, the median annual wage of personal financial advisors in May 2020 is $89,330. Median wage refers to the wage at which half of the workers in an occupation earned more than that amount and half earned less. A great deal of the income disparity came from the lower 10 percent earning less than $44,100 and the highest 10 percent earning more than $208,000.
A 5 percent increase in employment for personal financial advisors over the next decade is projected, slower than the general rate for all occupations.
While the number of personal financial advisor job openings is not increasing as fast as its counterpart in the economy, there are still about 21,500 openings projected every year in the coming decade.
In 2021, the financial planning and advice industry will generate higher revenue as asset values rise due to economic growth. Operators in this industry are expected to benefit from rising equity values and rising interest rates as macroeconomic conditions gradually improve over the five years to 2026.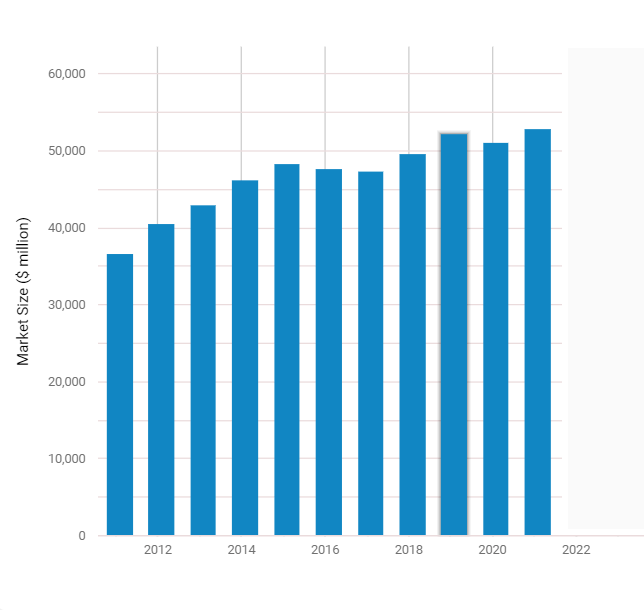 Hiring a Financial Consultant
Hopefully, you have decided by now whether you need the help of a financial consultant. 
Choosing the right time to hire a financial advisor or consultant depends on the amount of money you plan on investing. The cost of hiring an advisor may be out of reach for younger people just starting to invest in a 401(k).
People who are working at their second or third job, have previous 401(k) or IRA accounts, or have other financial concerns besides just retirement might find it beneficial to hire a financial advisor.
A financial professional can be beneficial if you have longer-term goals such as saving for college tuition or buying a house. For those with a modest amount of assets or who do not want to pay for ongoing advice, certified financial planners offer one-time plans and recommendations for a fee.
With minimal assets to invest, your retirement planning can benefit greatly by hiring a good consultant. 
People often underestimate their risk tolerance and stay in unrewarding investments for long periods because they misjudge their capacity to withstand market ups and downs. A financial consultant may be better able to help you consult on matters other than investment management, such as estate planning, tax advice, or paying off debt. You can also look into online financial planning services if your investments are somewhat complicated. 
Whenever you undergo major life changes or events, it may be wise to seek advice. It is a good idea to get the help of a professional if you are having difficulty navigating these changes and making adjustments to your overall financial plan.
The hiring of a financial consultant becomes apparent as soon as you realize its benefits. Therefore, now is the time for you to hire a financial consultant and maximize your wealth!
Want to know more about financial planning? Check out these articles: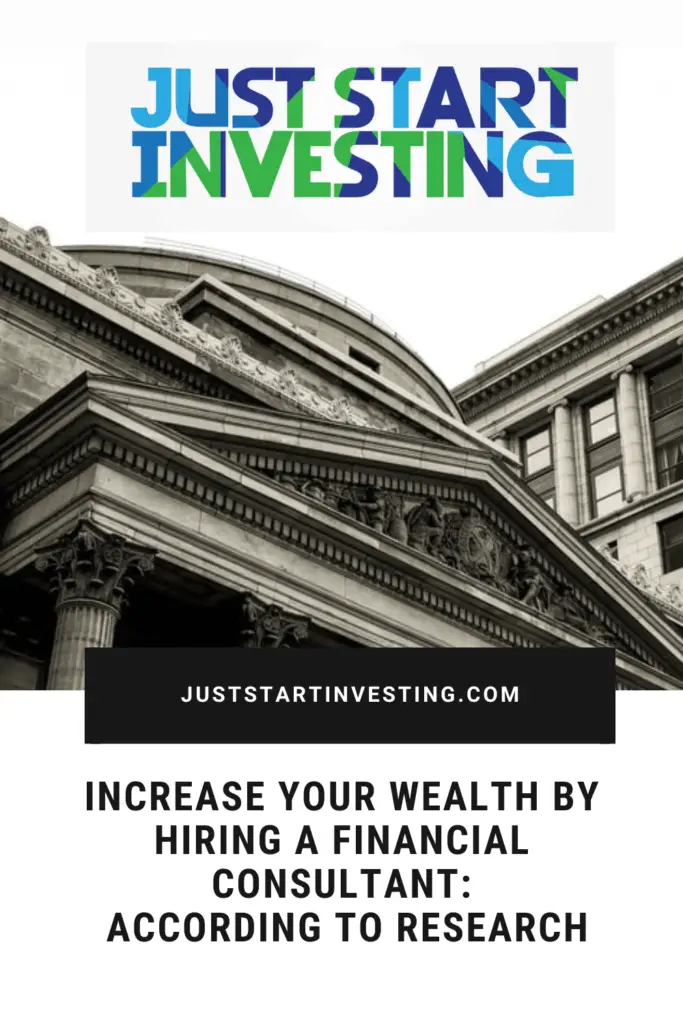 Just Start Investing is a personal finance website that makes investing easy. Learn the simple strategies to start investing today, as well as ways to optimize your credit cards, banking, and budget. Just Start Investing has been featured on Business Insider, Forbes, and US News & World Report, among other major publications for its easy-to-follow writing.