When you first get started investing it can be difficult to find the best path for you. One way for you to learn the ropes with the benefit of professional guidance is with a financial advisor – below you'll learn how to choose a financial advisor for you.
Financial advisors are experts who can guide you through what you need to know about saving, investing in stocks, opening up a retirement account, diversifying your portfolio, protecting yourself from risk, and other key financial moves investors should make.
However, knowing exactly what kind of advisor is right for you can be difficult. If you choose the wrong advisor, you could end up overpaying for services you could easily do on your own.
In this post, we'll walk you through three of the most common options, along with their pros and cons, so that you can learn how to choose a financial advisor that is right for you.
Note: While at Just Start Investing we do not utilize financial advisors, we understand that they can be helpful for some people, and it never hurts to know your options.
Option 1: Traditional Financial Advisor
A traditional financial advisor is a professional who works at an office for financial advisors, and who you meet with in-person to discuss your investment strategy and other financial options.
You'll share with them information about your finances, so they have all the data they need to make the right decisions for your financial future. Typically, they make decisions on your behalf which can make things easy, but they are also often very expensive.
Pros
Traditional financial advisors are usually trained professionals with experience and education
Access to state-of-the-art financial planning software
They are a real person, so you can meet with them and discuss your worries if something comes up
They are often available to explain your situation to you in terms you can understand
Cons
The most expensive option available to investors
Some advisors may try to outsmart the market, which is rarely successful
May only be available via appointment, making your finances unavailable to you sometimes
On the whole, having a professional financial advisor looking over your investments and savings can have long-term benefits. While you likely will see lower returns than acting on your own due to their fees, it's still far superior to not taking any action at all.
It's also the most involved option, so if that sounds like more than you're interested in at the moment, you may want to take a look at the next couple of options in this post.
Option 2: Robo-Advisors
Robo-advisors are new on the financial advising scene and offer a whole host of benefits to investors.
Usually, a robo-advisor is an app or website where you make an account, then deposit money and let it invest it for you. You tell it some preferences, like your time horizon, financial goals, and the amount of risk you're willing to tolerate, and the algorithm takes care of the rest.
Let's take a look at some of the pros and cons of using a robo advisor.
Pros
Inexpensive, and sometimes free for a certain time period or under a certain amount of money invested
Easily accessible online; you can see your portfolio in real-time and keep tabs on your money's growth
Simple and painless setup that can be done in under an hour
Intuitive layouts and design that make it clear where your money is and where it's headed
Cons
Not always a human advisor available to ask for guidance and information
Harder to try out innovative investing strategies
More challenging to find an answer if something goes wrong
You're basically on your own, except for the information the app can give you
Robo-advisors are much less expensive than professional financial advisors, and so have made investing much more accessible to many people.
For those just looking to invest some money on the side, or who are new to investing, they can be a great way to dip your toe in the water. Simple, intuitive design and features make most robo-advisors very beginner-friendly.
Favorite Robo-Advisors:
Learn more about two of our favorite robo-advisors:
Betterment
and
Blooom
.
Option 3: Hybrid services
Of course, if you want the best of both worlds, that's an option too.
Some robo advisor services allow you to pay a little extra to have access to real human advisors who can help you out if you find yourself in a confusing financial situation.
Similarly, more traditional advising firms are incorporating online connectivity, client portals, and apps into their repertoire. That means that while a human might be investing your funds, you'll still be able to check up on them through your portal or app.
Really, the only downside to this option is that it can be the most expensive. So, if you're not worried about upfront cost, it can be a great option. Whatever you choose, getting professional advice (robot or human) can be a good idea for fledgling investors.
Summary: How to Choose a Financial Advisor
Financial advisors are not for everyone. For someone capable of investing on their own, it is often smarter to do so, as it will save you a lot of money over the long run.
However, investing with a financial advisor is better than not investing at all. So for someone struggling to get started, it's good to know your options so that you can start investing today.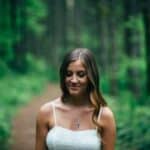 After relocating from the East Coast, Eliza made a new home in Denver where she received a degree in finance. Coupled with her education and years of experience in bookkeeping, Eliza's niche offers readers useful money-saving tips and creative ways to better manage finances. Her success has landed her work in major publications and has warranted esteemed recognition amongst elite finance bloggers.