The Plaid IPO is one of the most anticipated IPOs for 2022. Plaid is an open banking ledger that allows clients to link their bank accounts with fintech apps. The functionalities of the ledges will make it possible for clients to transfer money between bank accounts and make quick payments. The open banking feature is a big reason why Visa looked to acquire Plaid back in 2020. However, the $5.3 billion bid was rejected by the Justice Department. 
Now that Plaid looks to go public, what makes the potential IPO such a proposition to investors? In this short quick, we will look at what the company is, how the business model works, and when to expect a Plaid IPO date.
What Is Plaid?
Plaid is an open banking ledger that allows clients to link their bank accounts with fintech apps. The company is a leader in the open banking revolution that the fintech industry is moving towards. By using the company's API (application programming interface), third-party apps can connect users' bank accounts with fintech apps. Plaid is one of the few companies that design this technology.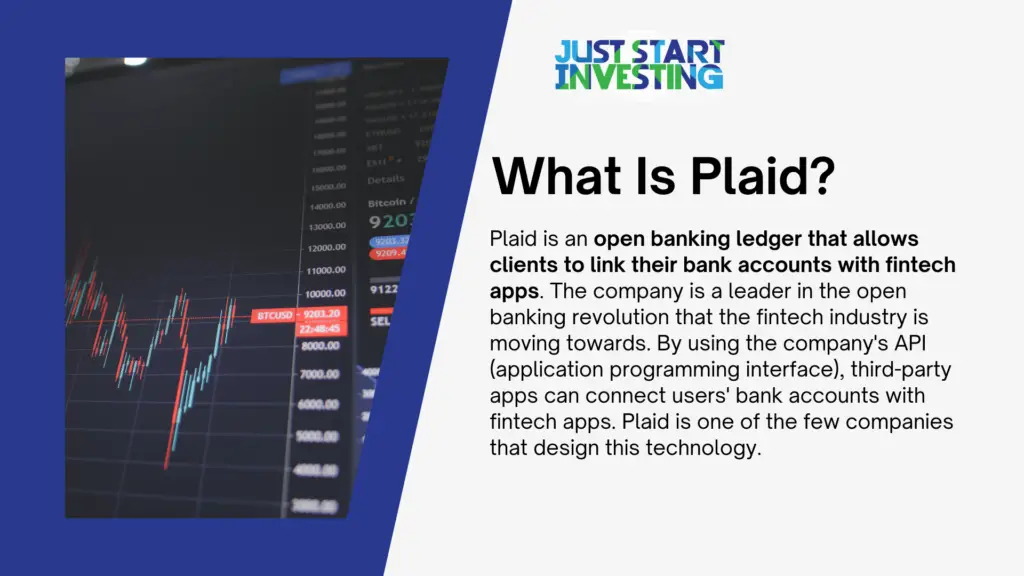 How Does Plaid Make Money?
The company makes money by charging a small fee on transactions. Since Plaid facilities the transaction between apps and bank accounts, it makes the technology highly in-demand. An example of one use for Plaid is connecting a user's bank account with Robinhood. Users can transfer money from their bank accounts directly to the Robinhood app. 
Plaid connects its service to more than 11,00 financial institutions. Other popular companies that use Plaid to link users' accounts include Venmo, Acorns, Samsung, Betterment, and more.
How Does Plaid Work?
Plaid works by facilitating communication between fintech apps and users' bank accounts. Once a user signs up with a fintech app that uses Plaid, they can pick from a number of financial institutions to connect with. The user will then need to sign up. Plaid encrypts the user's data and securely shares it with the app. 
The Plaid company is leading the open banking revolution by developing a product that makes it easy to connect bank accounts with applications. 
When Is the Plaid IPO?
There is currently no confirmation of a Plaid IPO. After Visa failed to acquire the service for $5.3 billion in 2020, Plaid went through a series D funding round led by JP Morgan Chase and American Express. The 2021 funding raised $425 million, bringing the total Plaid valuation to $13 billion. Some of Plaid's biggest investors include financial institutions such as JP Morgan Chase, Visa, American Express, Citi Ventures, Spark Capital, and many others.
Experts suggest that the Plaid IPO will happen in 2022. The $13 billion valuation makes the Plaid IPO one of the most anticipated IPOs this year. The Plaid IPO rivals the Databricks IPO and Klarna IPO as the most anticipated initial public offering for 2022.
Once the Plaid IPO date becomes known, it will, no doubt, make investors speculate on the stock price. But what can investors expect from a potential Plaid stock prediction? While it's too early to speculate, the company has had a few solid years. Reports in 2020 state that the company made $170 million in revenue, with business growing by 60% from the previous year. 
What Is Open Banking?
The open banking model is a service where banks make data accessible through the use of an API. What this means is that the data from financial institutions can be accessed by third-party developers to create new products. Customers and businesses get easier access to transaction data, accounts, and new products through open banking. The open banking model will help users move and manage their money. 
Financial institutions work with third-party developers to ultimately make finance easier for customers. 
Plaid IPO FAQs
Here are FAQs every investor should know before investing in a potential Plaid IPO this 2022.
Is investing in IPOs profitable?
The answer is no, as only 22% of IPOs were profitable in 2020. However, this IPO is one of the most anticipated projects, and Plaid is backed by top financial institutions. As such, it might be worth investing in Plaid IPO.
When is the Plaid IPO date?
Plaid hasn't defined an IPO date just yet. However, experts are suggesting the IPO will come this year.
What is Plaid's stock symbol?
Plaid doesn't have a stock symbol just yet, but it will most likely use PLAD.
Plaid is worth $13 billion after the latest round of Series D funding led by JP Morgan Chase and American Express.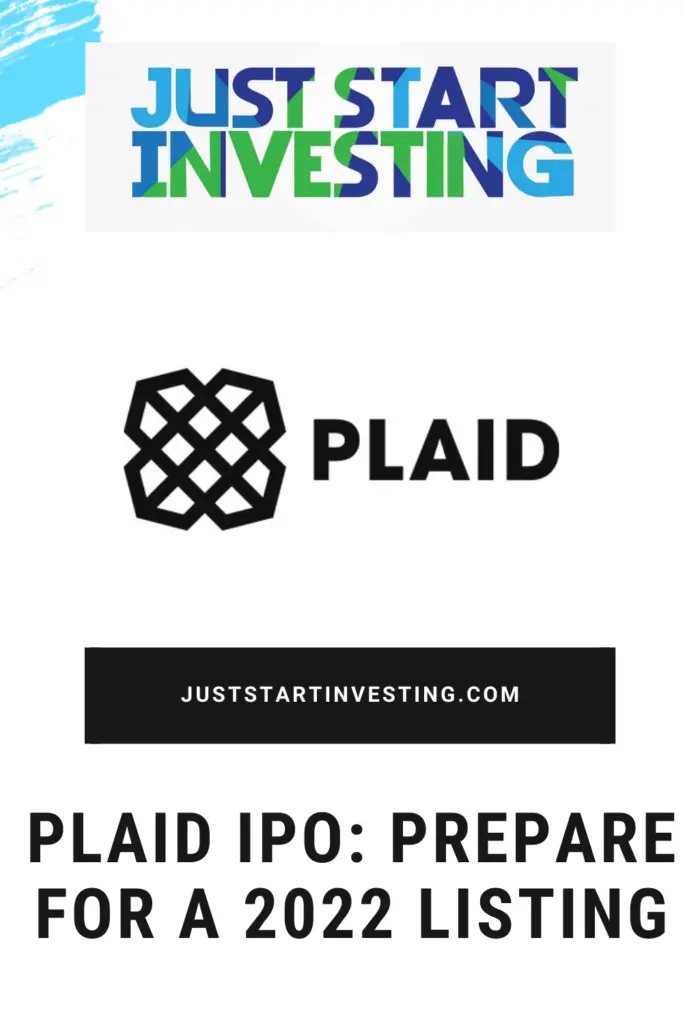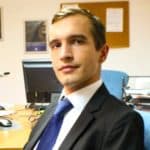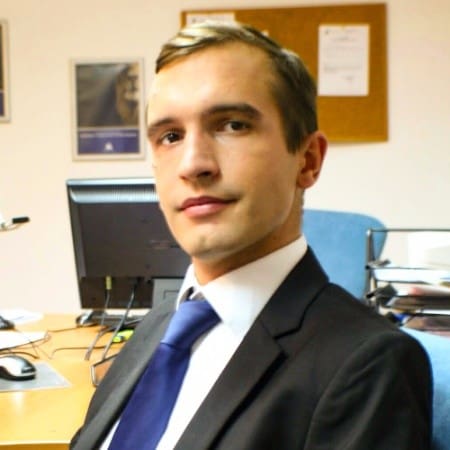 Partner at Vega Capital Management - a private funds management company.
An experienced portfolio manager with 10+ years of proven and reputable track record in investment management and financial analysis. Currently, a partner at one of the fastest-growing private fund management companies in southeast Europe, Kiril has been tending to a loyal international base of client-investors and partners. When he is not crunching numbers and increasing his client's wealth, he reminisces about his Michelin-star restaurant cheffing years and fondness of the culinary arts.