Slowly saving money in a savings account is not the most exciting thing you can do with your hard-earned cash. In fact, it's probably one of the most boring things you can do! But, it is effective, and PrizePool is a company that is out to make it fun, too.
The average American household has $8,863 saved in a bank account or at a credit union, according to a 2018 Bankrate Study. However, according to another Bankrate study, $80 billion was spent on the lottery in one year in America! This came out to about $1,000 spent per year on the lotto for millennials, and a whopping $3,800 per year for older generations.
What's worse is the same study found that households with the lowest income (earning $30,000 or less) spent 13% of their income buying lottery tickets. Saving and investing 13% of your income could set you up perfectly for retirement! Instead, it's likely going down the drain (unless you get very, very lucky).
The bottom line is that I think people are gambling a little too much because it's fun, and you have the opportunity to win big. At the same time, people aren't saving enough because it's boring, and growth happens slowly over time.
PrizePool's goal is to bring out the best of both of these concepts with their prize-linked savings account. It combines the stability of a savings account with the excitement of a lottery.
What Are Prize-Linked Savings Accounts?
A savings account is a bank account that typically pays higher interest than a checking account. You can access your money six times per year, and most people use them to store an emergency fund and any short-term savings.
Savings accounts are FDIC insured for up to $250,000 and are generally viewed as one of the safest places to store your money.
CIT Bank Savings Account:
Open a high yield savings account with
CIT Bank
and start earning interest on your money.
A prize-linked savings account is a new type of bank account that operates a lot like regular savings accounts, except they have the added feature of entering their users into a raffle or lottery to win money.
All users who meet the minimum qualifying balance will receive entries into the lottery. Typically, the more money you have stored in your account, the more entries you will receive into the lottery.
What's great about this system compared to a regular lottery is that you don't have to pay to enter. You receive entries based on your balance, and if you don't win the lottery, you still get to keep the money in your account.
About PrizePool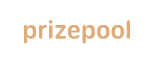 PrizePool was founded in 2019 by current CEO Frankie Chien and CTO Joe Woo. The company is located in the San Francisco Bay Area.
PrizePool is best known for its prize-linked savings account that offers a grand prize of $25,000 every month!
Though, PrizePool has a more profound mission than just giving away money. On its website, its mission is stated as:
PrizePool's mission is to incentivize Americans to build a better financial foundation.
PrizePool also elaborates on the points I made in the introduction to this review, stating that its goal is to make saving money fun by introducing a lottery system at no risk to its users.
PrizePool Savings Account Features:
Prizes: A $25,000 grand prize is paid out every month, and a total of $50,000 worth of prizes are paid out monthly
Interest Rate:

Savings accounts earn 0.30% every month, even if you don't win a prize

FDIC-Insured: Deposits are held with their partner bank, Evolve Bank & Trust, Member FDIC, with bank-level security and encryption, and insured up to $250,000.
Monthly Fees: None
Account Minimums: None
Savings App: Offered on both Apple and Android
Referral Program: You and your friends can each receive a 10% boost on your prizes when you use PrizePool referral codes. This boost never expires, so long as you both use PrizePool, you will benefit from it!
What's fantastic about PrizePool is that even if you don't win a prize, not only do you not lose any money, but you are still guaranteed a solid interest rate of 0.30%. There is always an opportunity cost of keeping your money in a savings account instead of investing it in bonds or stocks, and this interest rate helps offset it.
My hope is that if interest rates rise in the US, that PrizePool will follow suit with other high-yield banks and raise this baseline APR.
How PrizePool Works
PrizePool offers a pretty simple savings account – there is nothing complicated about getting started and entering into their lottery system.
Here are the three steps you need to follow to get started:
Open an Account and Deposit Money: Like any other bank account, you need to open an account and deposit some money to get started. To my knowledge, you need to link an existing bank account to transfer money into your PrizePool account.
Automatically Get Tickets: For every dollar in your account per day, you will receive one ticket for the PrizePool lottery. So if you hold $100 in your account every day for a week, you'll be automatically entered with 700 tickets.
Weekly Drawings: Every week on Friday at noon PT, over 4,000 cash prizes will be given out, including a $25,000 Grand Prize to one lucky winner in every 4-week series.
And even if you aren't a weekly winner, remember, you still receive the 0.30% interest.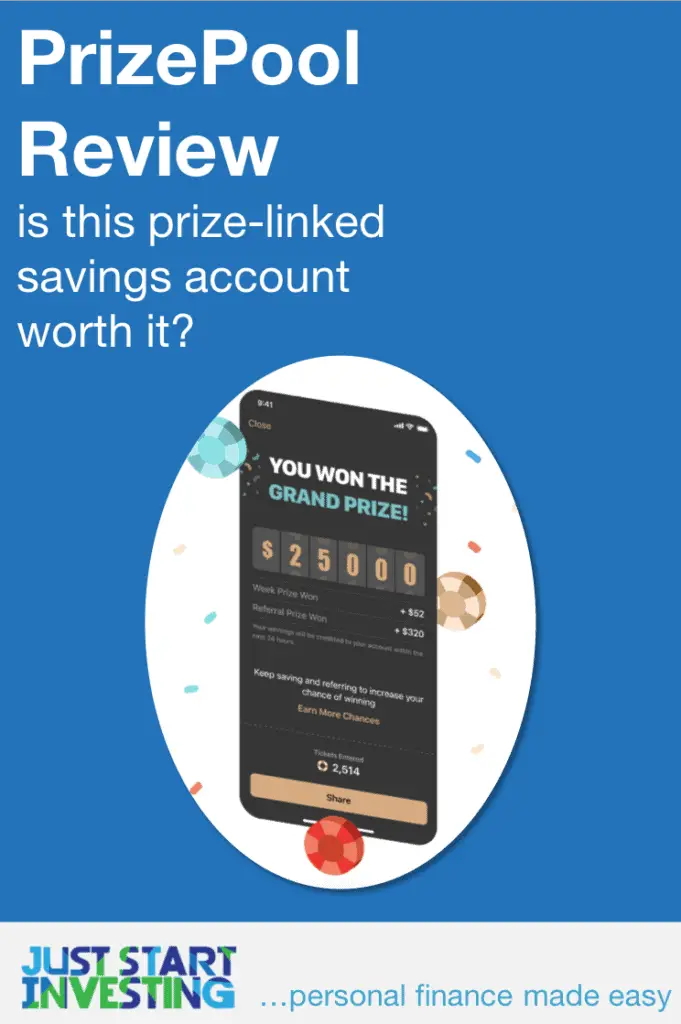 PrizePool Review: Pros and Cons
PrizePool Pros
Grand Prize: PrizePool offers 4,000 cash prizes every week, including a monthly $25,000 grand prize, which comes at no added cost to users. You get the fun of a lottery without having to pay for the lottery!
Underlying Interest Rate: The underlying interest rate of 0.30% is competitive (in April 2021). Even if you don't win any prizes, you will still make more than most savings accounts and be on par with most high yield savings accounts.
No Fees: No monthly fees is a must-have for me when it comes to bank accounts.
FDIC-Insured: The account is FDIC-insured for up to $250,000.
PrizePool Cons
New Company: With any new fin-tech company, you take on the slightly higher risk that they will go out of business, but since PrizePool is FDIC-insured, you don't have to worry about losing your money. You only need to consider the frustration and time it takes to find a new place to store your funds.
Only a Savings Account: Another minor drawback of PrizePool is that it only offers a savings account, which means it will take slightly longer to transfer money to an external checking account as needed.
Summary: Is PrizePool Worth It?
Right now, I think PrizePool is worth checking out, especially if you are someone who needs a little extra motivation to save money.
There are many pros of PrizePool that we just ran through above, and at the end of the day, it's just a fun way to save money. There is little risk to you since the account is FDIC-insured and pays out a 0.30% interest rate, and getting entered weekly to win one of the 4,000 cash prizes is exciting.
On top of that, it's still early in its product life, and the chances of winning prizes are likely high. I assume as more users get on the platform, your chances of winning big will go down.
Just Start Investing is a personal finance website that makes investing easy. Learn the simple strategies to start investing today, as well as ways to optimize your credit cards, banking, and budget. Just Start Investing has been featured on Business Insider, Forbes, and US News & World Report, among other major publications for its easy-to-follow writing.