It's common to assume that stocks under $10 fall into the category of penny stocks. While investors label these stocks under different names such as small-company stocks, or tiny companies, what they share is a market capitalization in the billions.
Some stocks under $10 have an individual market capitalization in the billions. So it's no secret that stocks under $10 present an opportunity for investors to grow their portfolios. But being cheap isn't the only advantage to buying these types of stocks. A tech stock under $10, for example, means that there are fewer if any institutional investors. Since no big player holds huge positions, it minimizes risk in the case of investors selling their positions.
But what are the best stocks under $10 you should buy in 2022? Here are the stock picks we've gone for.
Best Stocks Under $10 For 2022
The great thing about the stocks we've gone for is that they're diverse and span across multiple industries. Since veteran investors understand the importance of diversification, we bring to you a selection of the best stocks under $10 to diversify your investment portfolio.
• Genius Sports LTD (GENI)
• Crescent Point Energy Corp (CPG)
• New Oriental Education & Technology Group Inc (EDU)
• Denison Mines Corp (DNN)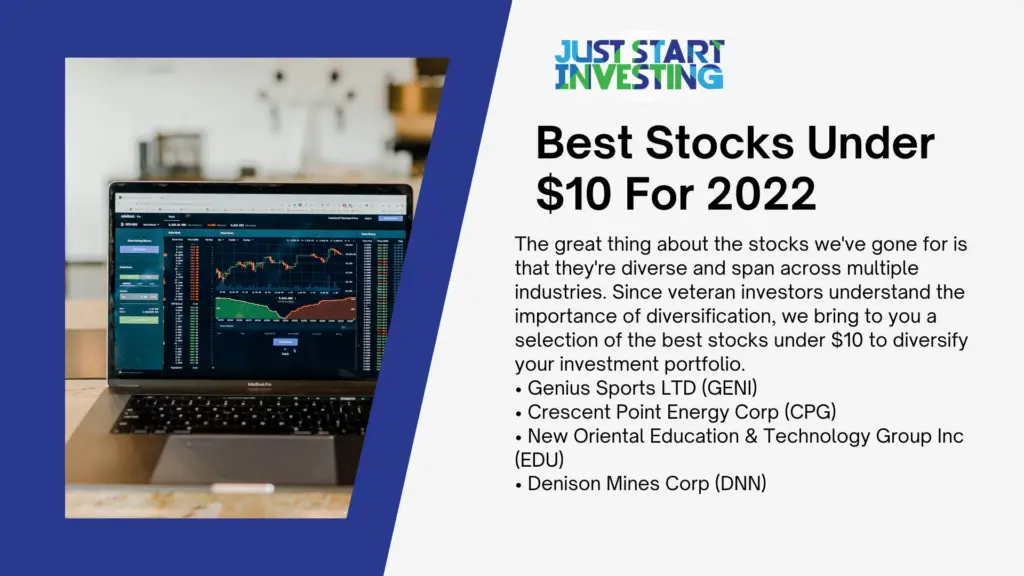 Genius Sports LTD
Genius sports LTD is a data company that provides statistics and analysis in sports and casinos. As such, we can label this company as a tech stock. Nonetheless, Genius Sports provides this data to media companies in the form of scores and statistics. Genius Sports bought the NFL rights, and thus, it is one of the many companies that provide official data on the most popular American game.
Genius Sports has had a mixed last quarter. It reported losses over the previous four months, but that's mostly due to the NFL license. Over the past six months, GENI stocks fell by almost 60%. That brought the price down to $6.68. In the last few weeks, reports emerged that company executives, including CEO Mark Locke, bought even more shares.
But the recent drop shouldn't concern eager investors as NFL's ratings have seen a huge increase over the past few months. More so, Genius Sports is the leader in this industry. It owns 97% of the NFL data market, with the company also branching out in the casino industry. As such, despite the huge drop, we believe Genius Sports LTD to be one of the best stocks under $10 for 2022.
Crescent Point Energy Corp
Energy stocks are hot right now. As the prices for oil and natural gas look to pick off where they left, exploration and production companies like Crescent Point Energy will benefit the most. E&P companies make money based on the margins of prices for oil and natural gas and the cost of extraction. Since the cost for extraction is fixed, the more the price rises, the more money these companies make.
What's even more exciting is that Crescent Point Energy is a Canadian company. They predominantly drill in Saskatchewan and supply Canada and the United States with oil and natural gas. While CPG isn't necessarily a huge player, the recent restrictions on oil supply from the OPEC nations present CPG with a unique opportunity to seize the North American market for oil.
CPG is one of the hottest stocks under $10 to buy in 2022. The stock has been on a massive surge since the start of the year; 101.90% to be precise. The six-month performance is also impressive. Over the past six months, the CPG stock is on an 87.65% increase. With a current price of $6.38, CPG is one of the most bullish, cheap stocks to buy now.
New Oriental Education & Technology Group Inc
New Oriental Education & Technology is a Chinese company that has seen better days. Over the past year, the company's stock dropped from $19.97 to just $1.7. The reasons for the massive drop have to do with the Chinese' government crackdown on private tutoring companies. Since New Oriental Education & Technology is the biggest tutoring company in China, it has massively impacted its position on the stock market.
But despite all that, EDU has all the means to recover from this pitfall. They have the cash position and the resources to adjust their service to meet Chinese regulations. Based on several deciding factors, we believe that New Oriental Education & Technology to be an excellent long-term investment. As there's no point analyzing the price, a $1.7 per share is more than enough to satisfy your taste for holding long-term penny stocks.
With the rise of digital learning and online tutoring, the China ban makes no sense. But that doesn't mean parents won't find new ways to provide children after-school tutoring. New Oriental Education says they're working on different business models to satisfy an industry worth over $140 billion.
Denison Mines Corp
On the other side of the spectrum, when it comes to energy sources, renewable energy stocks are also on the rise. Most people think of renewable sources such as wind and solar. And while these sources are indeed enough to power entire cities, uranium as a resource is the main ingredient for nuclear energy. Much like oil and gas, uranium isn't renewable. But nuclear energy is highly efficient when it comes to providing small and big cities with electricity.
That's why the last stock under $10 on this list is Denison Mines Corp. Denison Mines is yet another Canadian company that operates on the North American continent. The company has a strategic advantage over other non-North American companies when it comes to supplying America and Canada with electricity. Since the company is close to home, it means it can supply the continent with electricity without needing to depend on other markets. Much like Crescent Point Energy, Denison Mines is one of the best stocks for less than $10. It is even the cheapest stock on this list and one you should pay attention to.
Over the last year, DNN stocks have seen an increase of 70.14%. With that said, DNN is one of the best stocks under $10 to buy in 2022. The company's 52-week high of $2.14 looks like a realistic target over the next few months. Given the current price of $1.22, you should be getting on DNN in 2022.
Conclusion
That concludes our list of the best stocks under $10 to buy in 2022. With an emphasis on diversity, investing in our stock picks will safeguard your portfolio from huge market swings. As always, we hope you found this article useful and our analysis helpful.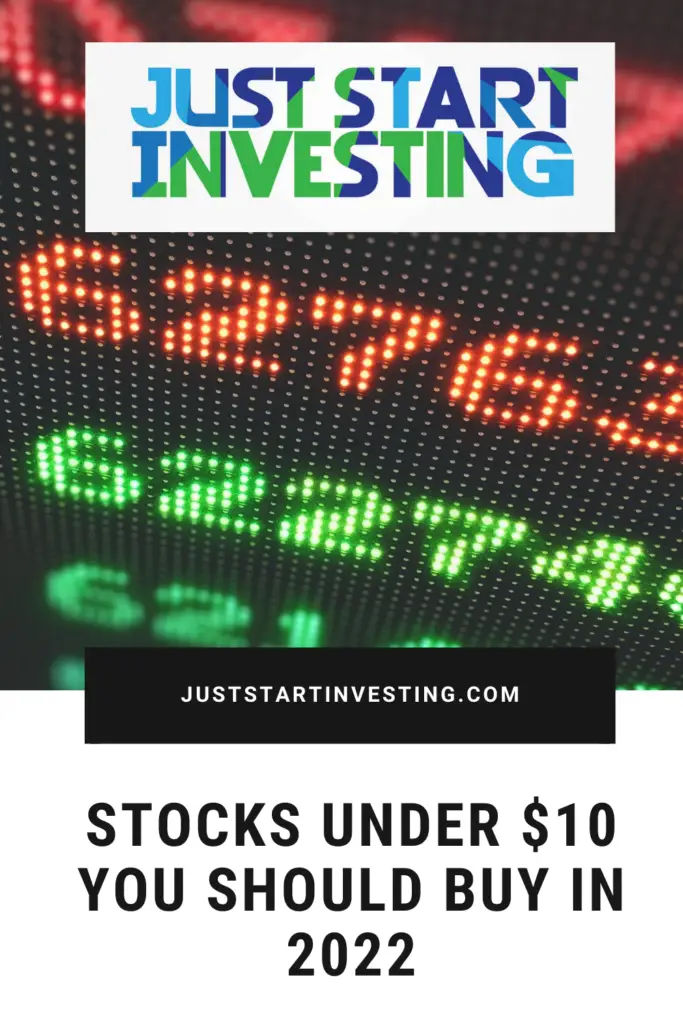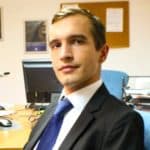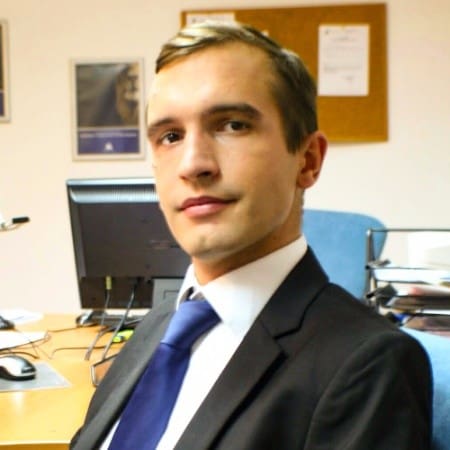 Partner at Vega Capital Management - a private funds management company.
An experienced portfolio manager with 10+ years of proven and reputable track record in investment management and financial analysis. Currently, a partner at one of the fastest-growing private fund management companies in southeast Europe, Kiril has been tending to a loyal international base of client-investors and partners. When he is not crunching numbers and increasing his client's wealth, he reminisces about his Michelin-star restaurant cheffing years and fondness of the culinary arts.