Cryptocurrency exchanges are revolutionizing the way we invest in digital assets. With new coins emerging every day, there is a growing demand for platforms that support many niche projects. WazirX is a platform that brings more than 130 coins to your doorstep. Initially designed for the Indian market, WazirX emerges as a popular option for anyone who wants to trade with relatively low fees.
After being bought by Binance in 2019, the platform has seen user numbers rise to 2 million. As such, many investors are comparing WazirX to Binance in terms of potential. But if you've read our WazirX vs Binance guide, you'll know that both platforms are incomparable.
With that said, WazirX is still a platform worth exploring. If the 130+ coins don't satisfy your taste,  there is a lot more to be excited about WazirX. In our WazirX review, we will take an in-debt look at everything the platform offers to users – especially Indian users. So with all that out of the way, let's begin.
WazirX Review – A Brief Introduction
WazirX launched in 2018 in India. As the demand for cryptocurrency investing rose in the country, successful entrepreneurs decided that it was time for India to have its own exchange. After initial success, the platform registered 400,000 active users in the first year. That number grew to 2 million after Binance bought the platform in 2019.
Being part of the Binance Smart Chain, you can transfer funds from your WazirX account directly to Binance. This made it possible for users to bypass specific regulations that had affected the Indian market. With a WazirX account, you can directly fund your Binance account by exploring the 'Third Party Account' option under the 'Wallet' section.
WazirX wants to be a worthy competitor to Binance. Unfortunately, it stands a bigger chance of competing against Coinbase than Binance. As such, expect a WazirX vs Coinbase guide very shortly from us. Until then, you can read our Gemini vs Coinbase guide to know more about each platform and how they compare to WazirX. Despite being owned by Binance, WazirX wants to be the best app to buy crypto. While it lacks the lucrative marketing deals of Crypto.com or FTX (most notably in Formula 1 and MMA), we shouldn't forget that the platform appeals to the Indian market.
As such, it hopes to be the premier app to buy crypto in India. And they have that status well within their grasp. Crypto in India is unregulated and that makes it difficult for users to invest in cryptocurrencies. But with 2 million active users, WazirX penetrates the market and successfully meets market demands.
Things To Remember
Below are a few reasons why WazirX is the premier Indian cryptocurrency platform:
• Stable and fast platform
• More than 130 listed coins and over 250 trading pairs
• Withdrawal fees of 0.0006 BTC
• Flat maker and taker fees of 0.2%
• PC and smartphone compatible – Windows, Mac, iOS, Android
• Excellent customer support with 24/7 live chat capabilities
These are all the hallmarks of a great cryptocurrency exchange.
WazirX Review – How To Trade?
One of the biggest questions new users have is how to trade on an exchange. The crypto industry is rapidly growing and welcomes millions of new users every single month. At the current time of writing, the total market cap of all crypto is $1,761,429,294,504. That number is too big for some of you to comprehend. But that number would be impossible to achieve without the millions of users.
So it's our responsibility to explain to you how the crypto trading process works on WazirX. Fear not as we'll explain it in the simplest way possible.
•  Visit the WazirX website and make an account.
•  Complete the KYC (know your customer) process to make a deposit. Deposits can be made in Indian Rupees or crypto.
•  Select the deposit method and start trading. One thing to note is that you can only deposit through wire transfer or direct crypto deposit. The cryptocurrencies you can deposit include popular ones like Bitcoin, USDT, Ripple, and Ethereum, among others, and lesser-known coins such as Loom, BitTorrent, and Verge.
Once you make a deposit, you can start trading. As mentioned numerous times, you can trade more than 130 currencies and over 250 pairs.
WazirX Review – WazirX P2P
While doing our initial research about the platform, one feature stood out. The WazirX P2P (peer-to-peer) feature makes it possible to match with sellers and buy crypto in USDT. To buy USDT through the P2P feature, you will pay with INR. The platform uses extensive matching software that automates the buying and selling process through a P2P network. To access the P2P feature, simply click on the 'P2P' on the header while browsing the website.
If you're buying USDT, then enter the amount you wish to purchase. There will be a 'place buy order' button and the platform will then match your order with sellers. You will then be shown a list of sellers and will need to confirm the order. The final step is to wait for the seller to confirm the order on their end and your crypto will be instantly deposited on your account.
The process is exactly the same when selling crypto. Only this time, you will be selling USDT for INR. One thing to note is that you can only buy and sell through the P2P software in Tether USDT. Some of the highlights of this feature are the following:
•  Completely automated process with manual confirmation steps.
•  The P2P feature works 24/7 and is one of the fastest ways to buy and sell crypto in India
•  High liquidity USDT market that is some of the best in the entire industry.
•  P2P works on browser and mobile.
WazirX Review – Is It Worth?
WazirX is one of the best apps to buy crypto in India. In addition, WazirX is perfectly safe and uses many security protocols that Binance does. This answers the question of 'is WazirX safe.' With more than 130 supported cryptocurrencies and 250+ trading pairs, WazirX is one of the best cryptocurrency apps on the Indian market. The powerful P2P feature, in addition to the relatively industry-standard fee system, makes WazirX a worthy alternative and competitor to both Binance and Coinbase.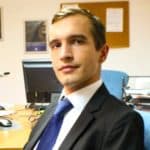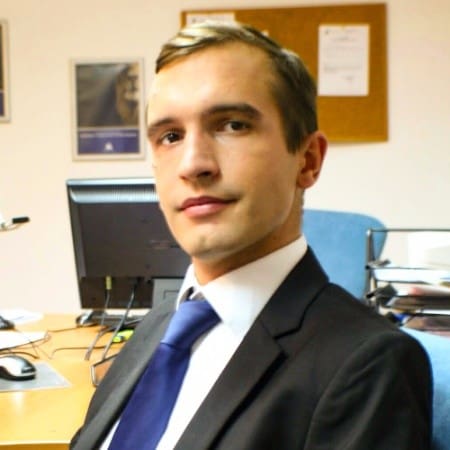 Partner at Vega Capital Management - a private funds management company.
An experienced portfolio manager with 10+ years of proven and reputable track record in investment management and financial analysis. Currently, a partner at one of the fastest-growing private fund management companies in southeast Europe, Kiril has been tending to a loyal international base of client-investors and partners. When he is not crunching numbers and increasing his client's wealth, he reminisces about his Michelin-star restaurant cheffing years and fondness of the culinary arts.