The world of cryptocurrencies offers many ways for investors to make money. While cryptocurrencies aren't anything new, tokenized stocks most certainly are. They're not as common as Bitcoin or Ethereum, but they present the option to invest in a different type of digital asset.
Because of that, we will explain what tokenized stocks are and how to invest in them. We'll also give you a set of pros and cons to help clarify them. With all that out the way, let's start.
What Are Tokenized Stocks?
Thanks to the blockchain, companies have found all kinds of ways to raise capital. While an IPO is a common crowdfunding concept, an ICO is the cryptocurrency version. There are all kinds of other models such as DAICO, DAO, and many more. If you're interested in the difference between a DAICO and an ICO, here is an article about it.
Through any of these models, companies can convert shares into tokenized stocks. Unlike shares, you don't own a piece of the company by buying tokenized stocks. Instead, you're investing in a derivative that uses blockchain technology to track the performance of the stock.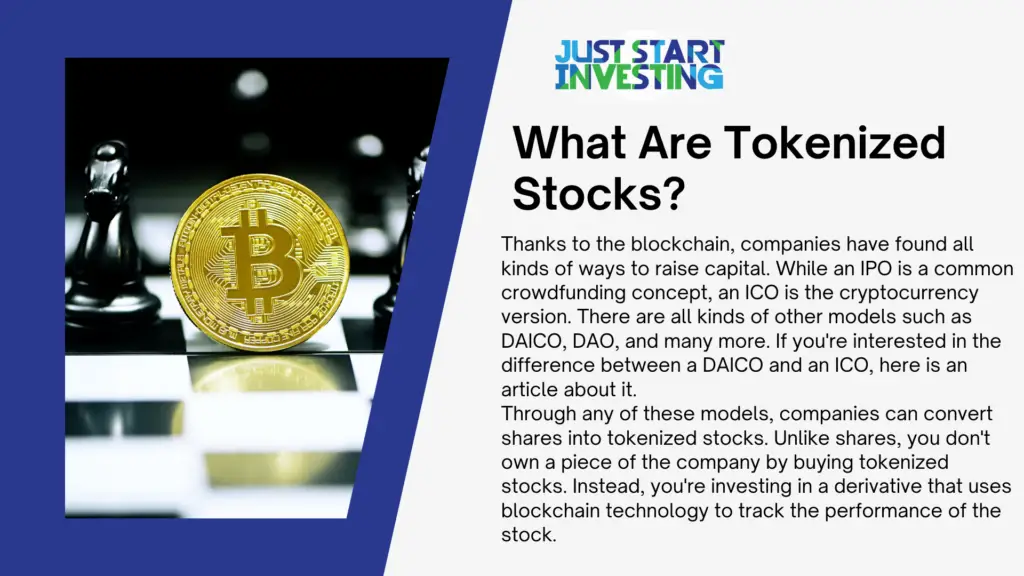 In short, tokenized stocks are assets that remove many obstacles that come with trading stocks. There are fewer broker fees, withdrawal fees, shorter settlement times, and more. Many consider tokenized stocks to be a simpler way to invest in shares of a company. You can buy and sell these tokens through a cryptocurrency exchange or a DeFi platform. Think of these tokens like Bitcoin. You can hold them in a wallet, buy, sell, and do all that in an instance. There are no long settlement delays and high fees.
How To Trade Tokenized Stocks?
To trade tokenized stocks, you need to sign up with an exchange or platform that supports the token of an underlying stock. Saying that isn't easy as not every exchange supports this feature. Binance and FTX are exchanges that indeed support it. On FTX, you can trade 24/7, while Binance allows trading only for a few hours in the day. In recent times, Binance has adopted the trading hours of major stock exchanges.
The number of platforms that allow the trading of tokenized stocks is relatively small. But with time, the number will grow. Here is a complete list of all the platforms that support this feature. Bear in mind, some exchanges like Binance block US users from signing up on their platform. Binance came under fire by the US government for tax fraud. As such, Binance chose to partner with a US version, Binance US, where American crypto traders can instead sign up there.
FTX
FTX is one of the biggest exchanges for tokenized stocks. The platform partnered with a tokenization solutions provider to open the market for investors. As such, it is one of the best platforms to trade tokenized stocks. Unfortunately, FTX also restricts US citizens from trading tokenized stocks.
Bittrex
Bittrex is another great option. But this time, US users can register and trade tokenized stocks. Users from the European Union member countries and European Economic Area countries, Switzerland, and the United Kingdom cannot trade tokenized stocks on Bittrex.
Much like FTX, Bittrex supports tons of tokenized stocks. Some of the biggest ones include Tesla, Microsoft, Apple, Google, Alibaba, Amazon, and more. You can trade tokenized stocks on Bittrex with US dollars or USDT (tether) and BTC (Bitcoin).
Bittrex patterns with a tokenization solutions provider to allow tokenized stock trading.
Mirror Protocol
Mirror Protocol is a DeFi platform (decentralized finance) that allows users to buy shares through the blockchain. The platform isn't an exchange, but a DeFi application that works through the Binance Smart Chain, PancakeSwap, and StableXSwap networks. It also supports the Ethereum network, which means users have plenty of ways to use the DeFi platform to trade their favorite stocks.
One thing to note is that the tokenized stocks on Mirror Protocol track the price of the stock, and they're not backed by real shares. Instead, the collateral comes from cryptocurrencies.
Pros and Cons of Tokenized Stocks
As with any asset or derivative, there are pros and cons to consider should you choose to invest in tokenized stocks. Here is a brief overview of that.
Pros of Tokenized Stocks
• You can trade in fractions
Fractional shares become increasingly available. Stock trading apps like Public and Robinhood make it available for users to buy a fraction of a share. This means you can theoretically buy a share of a popular stock for as little as $1. Exchanges that support tokenized stocks also make this feature available.
• Increased liquidity
Since traders can buy fractions of a share, there may be more liquid. Very few investors can fork out $1,000 on self-driving car stocks like Tesla. But there would be a lot more investors interested in buying a fraction of a Tesla share. As such, tokenized stocks are more liquid.
• 24/7 Trading
Many platforms offer 24/7 trading of tokenized stocks. Popular examples include Bittrex and FTX. Others, such as Binance, abide by the trading hours of major exchanges such as NASDAQ and NYSE.
• Available to Foreign Traders
Not every foreign trader can buy Tesla or Apple stocks. With tokenized stocks, that becomes a possibility.
Cons of Tokenized Stocks
• You're Not A Shareholder
When you buy stocks, you become a shareholder of a company. With tokenized stocks, that isn't the case. What investors need to remember is that you are buying a derivative that simply tracks the performance of the stock.
• Unclear Regulations
As with most things cryptocurrency-related, tokenized stocks are unregulated.
• There Are Risks Involved
Investors need to also remember that tokenized stocks aren't backed by the underlying stock. They simply track the performance. Since they are relatively new, there are plenty of uncertainties related to them. As such, they do come off as risky. Until we know more about them, you should invest at your own risk.
Conclusion
Tokenized stocks are a means for companies to convert shares through the blockchain. While we won't get into why companies do that, the ICO process is a very popular crowdfunding model that some of the biggest companies go through. What tokenized stocks offer investors is the option to invest in popular stocks when that wouldn't be possible otherwise. We hope you found this guide useful.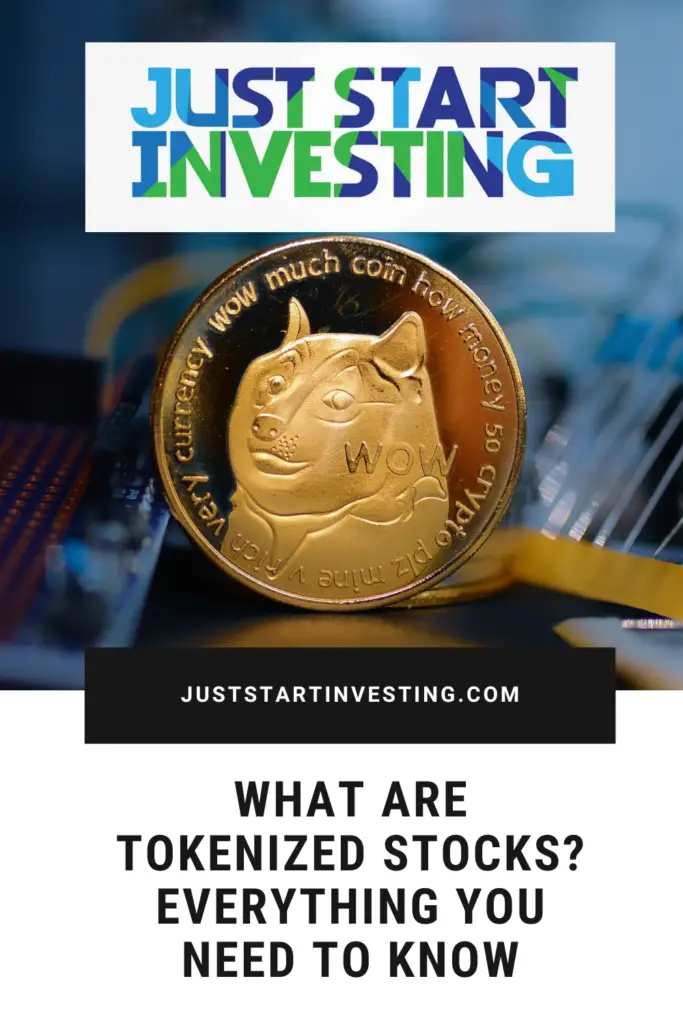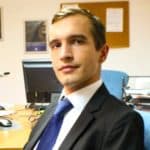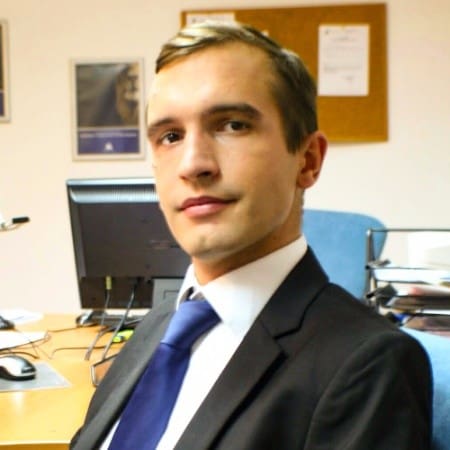 Partner at Vega Capital Management - a private funds management company.
An experienced portfolio manager with 10+ years of proven and reputable track record in investment management and financial analysis. Currently, a partner at one of the fastest-growing private fund management companies in southeast Europe, Kiril has been tending to a loyal international base of client-investors and partners. When he is not crunching numbers and increasing his client's wealth, he reminisces about his Michelin-star restaurant cheffing years and fondness of the culinary arts.