Even if buying luxury products is the opposite of good financial planning, the companies that make these products are excellent stocks to add to your portfolio. Luxury stocks are on the rise in 2022. While most of the world is heavily impacted by the Covid-19 pandemic, luxury goods sell for a whopping price. These companies are making healthy annual returns, while continuously staying in the spotlight. It's not difficult to spot a celebrity with a luxury product such as handbags, designer clothes, jewelry, watches, etc.
So it's no secret that you should be investing in luxury stocks. In our guide, we will look at the three luxury stocks to add to your portfolio in 2022. So with all that out of the way, let's start.
The Top 3 Luxury Stocks To Buy
The luxury goods industry did take a hit in 2019. The demand for luxury products largely diminished, but projects are putting the industry at $357 billion by 2027. As the world looks to stabilize from the pandemic, it's natural to assume that the luxury goods industry will pick off where it left a few years ago. Given the fact that we are in a bull run, there isn't a better time to shop for luxury stocks than now. Here are the three luxury brand stocks everyone should add to their portfolio.
• Restoration Hardware (RH)
• LVMH Moët Hennessy Louis Vuitton (LVMH)
• Ferrari N.V (RACE)
Restoration Hardware
Luxury goods don't have to mean expensive handbags or jewelry. But Restoration Hardware certainly falls under the umbrella of luxury stocks. Partly the reason why is because Restoration Hardware sells products above $5,000. The brand, as the name suggests, sells expensive home goods. From interior pieces to outdoor patios and even furniture for ski houses, the brand has it all.
If you're a celebrity and you want to decorate your home or vacation property, you go to Restoration Hardware. The company has been on a slight downfall in the past year, but that should give you an incentive to fully commit to buying this stock. Currently priced at $447.46, Restoration Hardware isn't a cheap stock to buy. The all-time high of $774.56 looks miles off at the moment. But that doesn't change the fact that the stock has grown by 1,338% since the company first went public in 2012.
In the past year, the company increased sales by 33%. What's even more impressive is that Restoration Hardware has a loyal base of shoppers that all sign up to their membership program (which costs $100 a year). The membership program gives shoppers a 25% discount. So that creates even more incentive for buyers.
In recent times, there have been plans for the company to enter the real estate industry. Company CEO, Gary Friedman, shared the idea of investing in Aspen, Colorado. The company plans on opening a hotel, restaurants, and stores in the high-end winter vacation destination. Mr. Friedman says investing in real estate is one way for Restoration Hardware to scale.
Much like any other luxury brand stock, Restoration Hardware is a luxury brand that is worth $9.6 billion. The company has seen a huge increase in sales ever since the pandemic. With people staying more at home, Restoration Hardware penetrates the market by focusing on quality furniture pieces that cost a small fortune to buy.
LVMH Moët Hennessy Louis Vuitton
Most of you are familiar with the name Louis Vuitton. The French brand is a world leader in luxury products. Louis Vuitton is known for its expensive handbags and designer clothes. But the brand branches into other areas such as wines and spirits, perfumes and cosmetics products, watches and jewelry, and more.
Louis Vuitton is the epitome of luxury. Every celebrity wants a Louis Vuitton handbag, but not everyone can afford one. As such, it's common to assume that the brand sells products over tens of thousands of dollars. Most of the brand's income comes from fashion and leather items (47%). Louis Vuitton is just one brand under the LVMH umbrella, with other brands including Kenzo, Celine, Marc Jacobs, Givenchy, and more.
As such, buying LVMH stocks means buying into a global conglomerate of luxury brands. The company has more than 5,000 store locations across the world. The United States and Europe are big markets for the luxury brand. As such, we can even categorize LVMH as a luxury retail stock. And in the world of luxury retail stocks, none come closer than LVMH.
At the current time of writing, LVMH stocks are priced at $775.64. The company trades on the Euronext market and is on a 36% increase from January 2021. With the stock price following a steady climb, it's only natural to add LVMH to your investment portfolio.
Ferrari N.V
The Maranello-based car manufacturer does far more than sell luxury sports cars. Ferrari N.V is yet another epitome of luxury like LVMH. The car manufacturer creates artificial scarcity to make their products more desirable. As such, it's no secret that owning a Ferrari is easier said than done. The process buyers go through just to get a sniff of a Ferrari is long and arduous. What's even more impressive is that if you own a Ferrari, you can't sell it. While this applies only in the first year, it does give the sense that Ferrari is a brand very few individuals can afford to buy into. Ferrari also has a policy that if you choose to sell your Ferrari, the company will try and buy it from you.
They also do this in the case of limited-edition models, where they will even take the vehicle from you if you're not looking after it. All this creates the sense that Ferrari is a luxury brand stock you should invest in. In 2022, Ferrari has a bigger operating margin than other car manufacturers such as Volkswagen, Ford, GM, and Toyota. Considering some of these brands and how popular their vehicles are, it's a complete surprise that Ferrari outperforms every single one.
At the current time of writing, the price of RACE stocks is $245.39. If we look at the stock in the previous six months, that's a 20.24% increase. Given the news that the Ferrari F1 department (Scuderia Ferrari) is poised to do well in the following F1 season, we can only assume the price to go up. This analysis isn't only in relation to potential Formula One success. The brand shouldn't be considered a car manufacturer, but instead a luxury brand.
Conclusion
That concludes our list of the top three luxury stocks to buy. We hope you found the information in this guide useful and encouraging to invest in these stocks.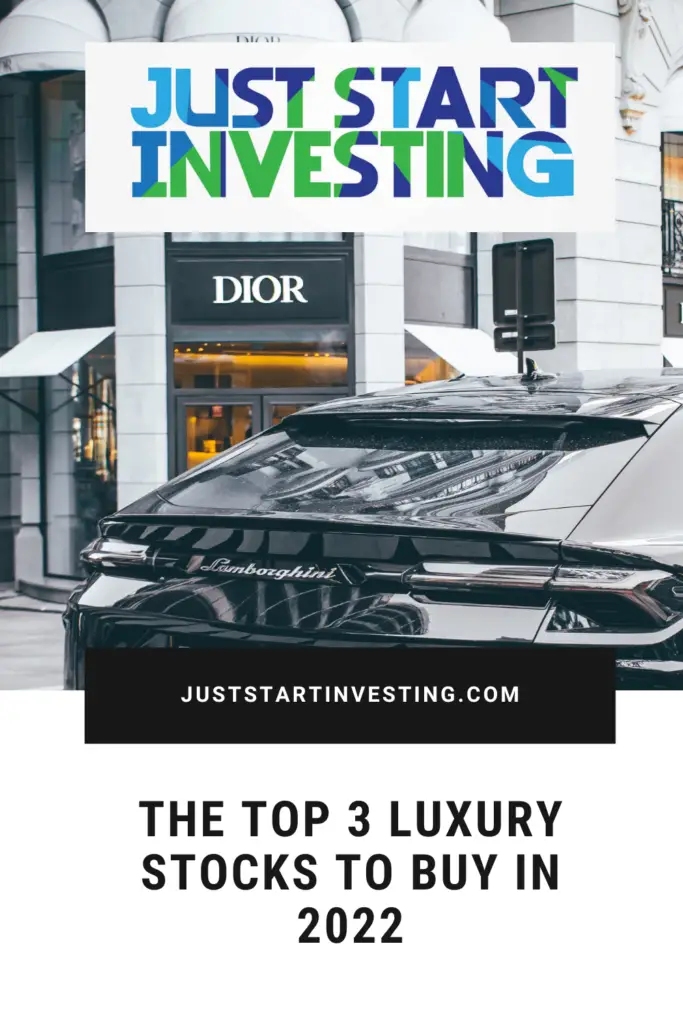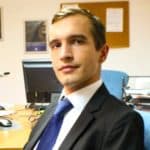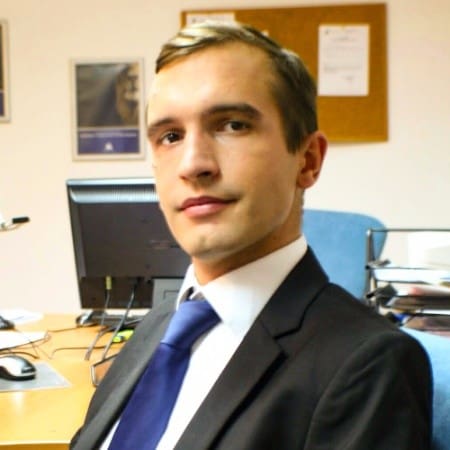 Partner at Vega Capital Management - a private funds management company.
An experienced portfolio manager with 10+ years of proven and reputable track record in investment management and financial analysis. Currently, a partner at one of the fastest-growing private fund management companies in southeast Europe, Kiril has been tending to a loyal international base of client-investors and partners. When he is not crunching numbers and increasing his client's wealth, he reminisces about his Michelin-star restaurant cheffing years and fondness of the culinary arts.