Most of us have quite a few monthly bills. Between cable, phone, internet, and home security fees, it can be a lot to keep track of at times.
Unfortunately, a lot of people lose track of their bills all the time, not just sometimes. By either auto-paying online or with a credit card, you may be letting your provider charge you every month without giving it a second thought.
It's never a good idea to lose control in any aspect of personal finance, and bill management is no different. You put yourself at risk of overpaying for services without even realizing it.
There is a solution to get control back: negotiation and cancellation.
You could negotiate lower prices and cancel unused services yourself, but the process can be intimidating and time-consuming.
This is where bill negotiation platforms come in. One of the leading platforms, Billshark, contacts providers on your behalf and helps you save money. In this Billshark review, we look at how Billshark works and whether it's a good bill negotiation platform, as well as review its other money-saving features.
Try Billshark Today for Free:
Save money and time by using Billshark to negotiate lower monthly bills for you.
Get Started
About Billshark
CEO Steven McKean founded Billshark in 2015 with the help of Brian Keaney and Michel Mora. Since their company's beginning, the trio has aimed to empower consumers and help them save money.
Billshark helps consumers save extra money through three main services: 
Bill negotiation
Subscription cancellation
Insurance rate comparison
Ultimately, Billshark ends up saving you money by helping you spend less money on your current bills.
Right now, the platform serves residents and businesses in the U.S. and Canada. It is working on expanding to additional countries.
In 2018, Shark Tank-entrepreneur Mark Cuban joined the Billshark team. His backing and advising of the company have resulted in ambitious goals. CEO Steve McKean says that he wants the company to save consumers more than $2,700,000,000 by 2025.
That's right, 2.7 billion dollars!
Billshark At-a-Glance
Founded: 2015
CEO: Steven McKean
Co-founders: Steven McKean, Brian Keaney, and Michel Mora
Services: Bill negotiation, subscription cancellation, and insurance rate comparison
Company mission: To empower consumers and help them manage/save their money
Company goal: To save consumers more than $2,700,000,000 by 2025
Backed by Shark Tank-entrepreneur Mark Cuban
Available to customers in the U.S. and Canada
Billshark Review: How Billshark Works
Billshark helps save money on your monthly expenses. It does all of the work for you, so you don't have to.
As we mentioned earlier, Billshark offers three main money-saving services. We go into detail on each one later on in the Billshark Review. For now, it's important to note that the services are either free or Billshark charges you a percentage of your savings.
You pay nothing up front.
The Billshark platform is also very simple and user-friendly. To get started, you must either create an account or login using your existing Google account. From there, you can manage your bills through the desktop website or mobile app.
Note: the mobile app is available on both the Apple and Google Play stores.
Get Started
Three Main Services Offered
Here's a breakdown of each of Billshark's services that are designed to help you start saving money.
1. Bill Negotiation
Billshark's bill negotiation service is quite simple and one of my favorite ways to save money.
To get started, you let the company know what bills you have and what you currently pay for them. You will also have to submit a copy of your most recent bill.
Then, its professionals will go straight to your provider for you. They work with providers in industries including:
Internet
Satellite radio
Pay TV
Landline phone
Cell Phone
Home security
Billshark's professionals will negotiate lower prices for your existing service, saving money on your behalf!
This service, perhaps not surprisingly, comes at a cost. Billshark charges 40% of what you end up saving. The good news is that there is no fee if you do not see savings.
As simple as it is, bill negotiation is the company's most popular service.
Why is that?
Well, many individuals and businesses realize that they are overpaying for some services, yet don't want to negotiate a better deal themselves. They might not have the time, think it won't work, or are too scared to confront the providers.
Billshark makes it easy to stop overpaying. The company's professionals are expert bill negotiators and know how to save money on recurring monthly bills. They haggle with your providers, so you don't have to, saving you time and money.
The company has a 90% success rate when it comes to its negotiations. You are likely to see savings on at least one of your bills, and if you don't, you won't have to pay a cent.
2. Subscription Cancellation
In addition to negotiation, Billshark also provides subscription cancellation services.
This is great considering how many subscriptions most people have and don't want to deal with. You might not realize it, but you could be paying a lot each month for things like:
Gym memberships
Music streaming platforms
Video streaming platforms
Food delivery services
Even though they tend to have low monthly costs, all of these subscriptions add up fast. One of the best ways to save cash is to cancel the services that you no longer use.
Luckily, Billshark has a 98% success rate when it comes to cancellations. It will do all the work of canceling your unwanted subscriptions and you won't have to call or mail a letter to your provider. It's one of the easy ways to save money with Billshark.
This service does come at a small cost, though. The company charges $9 for every subscription it cancels. The extra money you will see every month, however, typically end up paying for the service and then some.
So, if you want a hassle-free subscription cancellation service to save more money, try Billshark today.
Bonus: Refunds from Unused Services
Let's say you decide to finally cancel your unused gym membership or streaming subscription. Canceling it will save you a lot of money down the line, but what about all the months you were paying for it and not using it? 
Billshark can help with that, too. The company will work to not only cancel your membership, but also get you a refund for unused services. This is included in the subscription cancellation service, meaning there are no extra fees associated with Billshark trying to get you extra cash today through refunds.
So, if you wasted money on unused subscriptions, Billshark can get you the refund you deserve.
3. Insurance Rate Comparison 
The platform's third feature is its insurance rate comparison tool. It helps you find the best rates for home and auto insurance so that you can spend less on your current plan.
All you have to do is enter your current provider and how much you pay per month. The platform will show you rates from other providers. You'll see rates from more than 30 top-rated insurance providers, so you can rest knowing you'll get the best deal.
Even if you think you're already paying the lowest rates possible, this tool is worth using. Home and car insurance prices fluctuate all the time due to a variety of factors.
So, try the platform's insurance rate comparison tool today. It's free to use and can help you save money you didn't know you could be saving.
Billshark Review: Start Using Billshark in Four Steps
Think you could benefit from one or more of the services listed above?
You can give Billshark a try today by taking these four easy steps to get started:
Visit the company's website or download its mobile app.
Create an account or login with your existing Google account.
Choose which service you want to use:

For bill negotiation: Go to the Savings Calculator. Enter the service type/provider and your current monthly payment. You'll get an estimate for how much you could save. Then, upload your most recent bill. Billshark will contact your provider and negotiate to see how much money can be saved on your behalf.
For subscription cancellation: Go to the Savings Calculator. Enter in the service provider and your current monthly payment. You'll get an estimate of how much you will save by canceling. If you choose to cancel, Billshark will take care of the rest and help you cut expenses.
For insurance rate comparison: Go to the Savings Calculator. Choose Home/Auto and enter in your insurance provider and current monthly payment. The platform will help you find the best rate for potentially saving some money.

Enjoy your newly saved money!
---
Ready to start saving today? try Billshark today, for free:
Get Started
---
Billshark Review: Pros and Cons
Here's a breakdown of the platform's pros and cons:
Pros
No monthly fee
You only pay if money is saved for the negotiation service
Affordable subscription cancellation service
Possibility of getting refunds for unused services
Free insurance rate comparison tool that compares over 30 top-rated providers
Save without having to negotiate with your providers and/or call to cancel subscriptions
Professional negotiators committed to getting you the best deal possible on everyday expenses
Backed by renowned entrepreneur Mark Cuban
Cons
Only available to customers in the U.S. and Canada
Charges a relatively high percentage of the savings it gets you
Cannot negotiate rates for your insurance, credit card, utilities, and other services
How does Billshark compare to Truebill and Trim? 
Billshark isn't the only one of its kind. Companies like Truebill and Trim offer similar services that help you reduce expenses. So, let's compare these different platforms.
Percentage Charges
All three will contact your providers to negotiate a lower monthly price that saves you money. Though, they charge slightly different rates to do so.
Billshark and Truebill charge 40% of the savings they get you. Trim only charges 33%, making it a more desirable option if you don't want to fork over as much as your savings.
Cancellation Services 
The platforms also have different subscription cancellation services. If you want Truebill or Trim to cancel your subscriptions for you, you must sign up for their premium memberships (which cost a monthly fee). This can be somewhat frustrating as you are using the platform to minimize your monthly subscriptions.
Billshark, however, only charges for the work it does. It invoices you $9 flat for every subscription it cancels. This is nice, as you won't be adding another monthly subscription to your credit card statement.
Differences in Services
Additionally, these three platforms offer different services. Billshark has a free insurance rate comparison tool that you won't find on the others. Trim and Truebill, on the other hand, feature budgeting tools, financial coaching, and other money management services.
Which to Choose
Not sure which one to pick? It really comes down to your personal financial situation and what financial goals you are looking to achieve.
At the end of the day, you likely can't go wrong with trying any of them since they are all free… until they save you money.
Billshark Review Summary: Is It Worth It? 
In short, yes.
After doing a full Billshark Review, I think it is well worth the fees it charges and recommend giving it a try.
That being said, for those of you that are still skeptical, I understand that using money-saving platforms might seem counterproductive as they charge fees. Let's take a look at a scenario to challenge this idea:
You want to buy a new car. To save up, you decided you need to cut your monthly expenses.
You start with your wireless phone bill, which is $100 per month. You could call your provider yourself to ask for a better rate. However, this is time-consuming and stressful. Even if you go through with the call, it's probable that you won't get your provider to lower it.
Compare that to if you had used Billshark. The company takes care of the process, freeing you from dealing with confrontation and saving you a lot of time. Because they are expert negotiators, their professionals will be able to get you the best deal possible.
To save even more, you want to cancel monthly subscriptions you no longer use. This process, too, can be time-consuming and frustrating. Billshark will take care of calling, sending letters, and anything else that needs to be done. This lets you enjoy the monthly savings without any of the hassles.
And, finally, the insurance rate comparison tool is free. It will give you the best rates out there at no cost.
So, whichever services you want to use, Billshark is worth a try. Trust its professionals to help you save today.
---
Ready to start saving today? try Billshark today, for free:
Get Started
---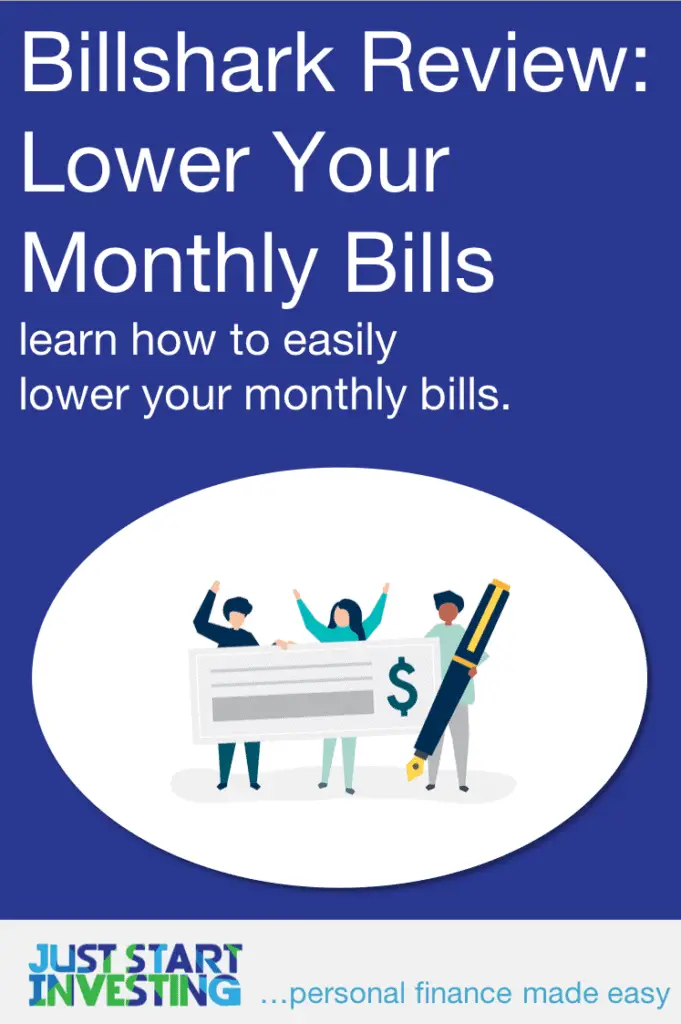 Billshark Review: Frequently Asked Questions (FAQ)
See below for some of the platform's most popular FAQs.
How does Billshark make money?
Unlike other companies, Billshark does not have monthly memberships. Billshark makes money by charging you based on the work it does.
For its negotiation services, it charges 40% of the savings it earns you. And, you have to pay $9 for every subscription cancellation. If the company doesn't get you a lower price or cancel any subscriptions, you don't pay anything.
Does Billshark really work?
From what we've gathered, this platform is the real deal. Satisfied users have left reviews across Trustpilot, Google, and other reputable review platforms. According to Billshark's website, the platform has an overall 4.9/5 rating, according to 2,173 customer reviews.
Aside from its reviews, the platform boasts a 90% success rate with its negotiation services. You can almost guarantee that you'll see your rates decrease. And if you don't, you don't owe them a penny.
Additionally, the platform has a 98% success rate when it comes to its cancellation services. In the rare case that there is a cancellation failure, it's due to the following reasons:
Customer provided the wrong information
Security issues with your account
Third-party billing issues
For the insurance rate comparison tool, the platform shows you rates from over 30 top-rated providers. This ensures you get the best deal possible.
So no matter which of the platform's services you use, you can rest knowing that they actually work. They have helped thousands of users save on their monthly bills. 
Why not do it myself? 
Negotiating with your provider, canceling your subscriptions—these are things you can do yourself. And you won't have to pay additional fees.
So, why use Billshark when you could just negotiate with providers and cancel services yourself?
The platform makes the process as efficient and convenient as possible. Its professionals handle the negotiations with your providers. And, they use their expertise to get you the lowest rates possible.
Let's say your Internet bill is $50 per month. You have Billshark negotiate the rate on your behalf and its experts knock it down to $30 per month. You'll be charged 40% of the savings, which comes out to $8 per month. So, with Billshark, you'll be paying $38 per month instead of $50 per month. This is a significant difference and will add up in the long run.
Here's another example: you want to cancel an unused gym membership that charges $15 per month. You decide to let Billshark take care of the entire process. It charges you $9, but you'll be saving $108 over the next year by no longer paying for something you didn't use. As an added bonus, the company gets you a refund for two months that you weren't using the membership. That's an extra $30 in your pocket.
Is Billshark safe?
Billshark's payment processing service uses the securest PCI certification available, and it never shares your information without your explicit permission.
The company has additional security measures in place to protect your data. This includes a strict vetting of employees and limited access to customer information.
So, when you use the platform, you don't have to worry about compromising your financial safety.
How do I cancel Billshark? 
The platform only charges you based on the work it does. So, if you want to stop using Billshark, you don't really have to cancel anything. Just don't submit requests for its services.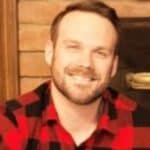 Chris started a digital marketing business that focuses on freelance writing, content marketing, and SEO - all while working full-time and playing dad to two kids. You can check out his blog - Money Mozart - to read more.