Managing bills is not easy, but luckily there are apps out there like Truebill that are here to help.
From Netflix to gym memberships to magazine subscriptions, it can be hard to properly manage and keep track of all of your bills. Potentially allowing yourself to continue being billed for a service that you no longer use.
Truebill is a personal finance app specifically designed to help resolve this dilemma. Though, unlike other budget-planner apps out there, it is a lot more ambitious in its approach.
Read the full Truebill review below to find out more and see how much you can save by using this app.
Try Truebill Today:
Learn more about how Truebill can help you save money and take control of your personal finances.
Get Started
About Truebill
Truebill is an app that was created with one simple goal in mind – to help you lower your bills and save money. The app is a brainchild of Yahya Mokhtarzada, a fintech entrepreneur who came up with the idea after discovering that he had been, for months, continually paying $40 for an in-flight Wi-Fi charge.
Truebill's greatest asset as a financial planner lies in its powerful automation. You can connect it with your bank accounts or give Truebill access to your billing statements, and it will automatically identify the various services you are being charged for or for which ones you are overpaying.
In addition, Truebill negotiates better rates with your service providers and secures refunds in the case of a detected service outage.
Truebill Review: Four Key Features
1. Subscription Management
Subscription management is by far the most touted service of the Truebill app. With Truebill, the app will manage subscriptions on your behalf, which includes a couple of different features.
The app reviews your transaction information and identifies the various automatic bills you are being charged for. It conventionally organizes the bills into a calendar so you can easily tell when the next fees are due. You are also given the option to check if your fees have remained the same or changed over time.
Through Truebill, it is easy to identify unwanted subscription services that you are still paying for. Subscriptions can be canceled by yourself, but if you have signed up for Truebill's premium service, you can request the concierge team to do so on your behalf.
Saving money on subscriptions has never been easier – and using Truebill helps you save a lot of time as well.
2. Bill Negotiation
Are you overpaying on your monthly bills?
Just connect your bill or snap a photo of it to the Truebill app, and it will answer that question for you. This includes monthly expenses such as your cable bill, cell phone bill, and internet bill.
And if you are overpaying each month, the app will negotiate a lower rate on your behalf to help you save money. Once a better deal is struck, you will receive notification of your bill change and how much you'll be saving.
According to the Truebill, there is an 85% success rate with the app helping to lower your bills. There are over 24 service providers that the platform has deals with, some pictured below:
Truebill Review: Some of the notable services Truebill has deals with
Lowering your monthly bills is one of the best ways to save money with Truebill. It's basically free money.
3. Refund Requests
Truebill allows you to request refunds on overdraft and late fees from banks directly through the app. However, it is important to note that not all banks, at the moment, entertain requests made through the app and will request that you go through the process yourself.
Regardless, for approved refunds, it is usually reflected on your bank statement two weeks after the request was made through the app.
But refund requests are not just limited to bank services. You can also make use of the app to get potential refunds for a service outage. The app will continuously scan for any service breakdowns for your cable, internet, or phone and send requests on your behalf for a refund.
4. Savings Account
With Truebill's "Smart Savings Account", it is made easier for you to set a savings plan and reach your savings goals.
Unlike other savings accounts and services, you are given an extensive range of customization in regards to setting conditions for which money should be transferred, providing for plenty of flexibility.
After hitting your savings goal, consider using a trading platform to start investing and build further retirement savings as part of your financial goals.
How Does Truebill Work
When writing this Truebill review I found that getting started with Truebill is fairly straightforward.
Get Started
First, start by downloading its app, which is available for both iOS and Android. Sign-up and link your credit card and checking account. It will then automatically scan your financial information and give you a detailed overview of your spending and financial health.
Probably a pioneer in this regard, this financial planning app leverages the power of AI to analyze your finances and spending habits. The app will let you know when there is an opportunity to save you money on your expenses if you are overshooting your set budget or are being charged for any unnecessary subscription.
Should you cancel a subscription or make a refund request, real people staffed by Truebill's company work behind the scene to carry out the process on your behalf.
Pros and Cons of Truebill
Truebill Pros
1. Convenience
One of the biggest pros in this Truebill review is that the app provides a single point of access to manage all your different bills and keep track of all your different expenses.
There is no need to check various channels, such as your email, text messages, and your bank statements to figure out what you are being billed for, when, and why.
They make it easy to start saving extra money.
2. Ease of Use
Featuring an extremely user-friendly interface, navigating through the app isn't difficult at all. Its layout is very clean, and plenty of visuals are utilized to help you better make sense of your various expenses.
3. Great Customer Service
While, as of right now, Truebill offers one point of access (contact forms) to free users for them to reach out to its representatives, the overall quality is commendable. Responses to your queries tend to be quick, usually sent within the same day. Premium users benefit from dedicated chat support to aid with real-time troubleshooting.
Many users have praised their customer representatives for being highly professional and being quickly able to resolve queries in a satisfactory manner.
4. Accessible Through Desktop
Truebill's service is accessible through both your mobile as well as your desktop. To access it on the desktop, simply head over to their website and log in with your Truebill account credentials to access the service.
5. Saves Time
Not only does Truebill allow you to quickly discover unwanted subscriptions, but it also provides an easy and fast means to cancel them. Certain subscriptions such as that of a gym membership or cable can be notoriously hard to cancel.
With a simple click, you can delegate the responsibility to the Truebill team, who are most than capable of cutting your ties with even the most stubborn and unscrupulous of service providers.
Truebill Cons 
1. Access to Your Financial Records
Your financial records are some of your most sensitive information, and that the fact the app demands access to it in order to work shouldn't be taken lightly.
Sure, the company behind the app is genuine and goes an extra length to keeps its platform secure, but criminal hackers certainly aren't people that you want to underestimate. If the app does become subject to a successful cyberattack, it is potentially your financial information that will be at stake.
2. 40% Commission
With Truebill, you can likely save lots of money thanks to a negotiated lower billing rate. But it is important to know that Truebill charges 40% in commissions on its platform. Some of its competitors charge a lessor fee or none at all.
3. Intrusive Ads
For users who take the frugal route and are not signed up to their premium service, they have to contend with its intrusive advertisements.
We are not talking about skippable pop-ups but full-page advertisements that you are forced to sit through while using the app. This doesn't have any impact on the app's usability, but it sure does makes for a less-than-optimal user experience over the long run.
Truebill Alternatives
Truebill vs Trim
Trim is another top-rated budget planner that, in many ways, functions and offers services exactly similar to that of Truebill. However, there are a few key differences between the two. Trim charges a slightly lower commission rate for your saved money on everyday expenses – at 33% vs. 40%.
Bill cancellation directly through the service is a premium feature on Truebill, while on Trim, this service is free. However, on the other hand, Trim has no dedicated mobile app, unlike Truebill.
Truebill vs Mint
Mint is another notable Truebill competitor on the market. Unlike the previous comparison, the level of difference between the two is relatively higher. Both have their own set of unique, helpful features that are absent on the other. For instance, with Mint, you have a net worth tracker, goal setter, and Cash flow budgeter, to name a few.
Choosing between Truebill and Mint is ultimately a matter of whether you are going for a free version or paid version. In the case of the former, Mint guarantees more value, while in the case of the latter, Truebill, with its far greater set of services, is the way to go.
Plus, if you need to create a budget, Mint is a useful tool.
Truebill Review: Frequently Asked Questions (FAQs)
Is Truebill Safe?
So far in its track record, the app has certainly managed to build up its credibility as a secure platform. It is powered by Plaid, a financial encryption service owned by Visa, that connects over 15,000 other institutions in the U.S.
What this means is that your sensitive financial data is never touched by the Truebill's own servers and even stored anywhere for that matter. This, in turn, makes it impossible for the app itself to make changes to your bank account or conduct money transfers.
In addition, for what data it does store, it does so on secured servers from Amazon Web Services, the same hosting service used by the likes of NASA, Netflix, and Facebook.
How Does Truebill Make Money?
There are four main channels through which Truebill earns its revenue. As mentioned earlier, the first is through commissions. Truebill earns money by taking a 40% cut of the annual savings you incur from the negotiated lower bills.
The service fee is only added after your savings have been secured, meaning that you won't be charged anything if the app is yet to find any potential savings in your account. The commissions are charged as a total of the expenses saved in the first 12 months only.
The second source is through advertisements. Other companies either pay Truebill to have their adverts shown on their platform, or the app earns a commission for every ad click made by users.
The third is its savings account, for which it charges a flat monthly fee of $2.
And lastly, Truebill earns money through its premium services, fees for which can range from $3 to $12 per month. Not only does it remove those pesky ads, but it also grants a number of additional useful services to save more money. This includes but is not limited to a premium chat service, unlimited budgets, and the ability to cancel subscriptions or request refunds directly through the app.
Is the Truebill Credit Score Accurate?
There are many different models used by creditors to calculate credit scores. Depending on what and how various factors are weighed, your credit score can vary.
Credit scores calculated by Truebill are generally accurate, making use of the VantageScore 3.0 scoring model and your Experian credit report to arrive at its figure. This is the same approach used by the majority of the country's top lenders.
How to Cancel Truebill?
If Truebill is failing to help you saving you less money than expected, canceling is easy.
To cancel your Truebill account, simply go over to the 'Settings' icon situated on the upper left side of the dashboard. Afterward, select 'My Profile' followed by 'Delete my account.' Do note that once your account is deleted, all your data from Truebill will also be removed.
To cancel a Truebill premium membership, start by clicking on 'Settings' and select 'Premium.' Scroll all the way to the bottom of the page and click 'Modify.' Afterward, follow the confirmation steps to have your subscription canceled.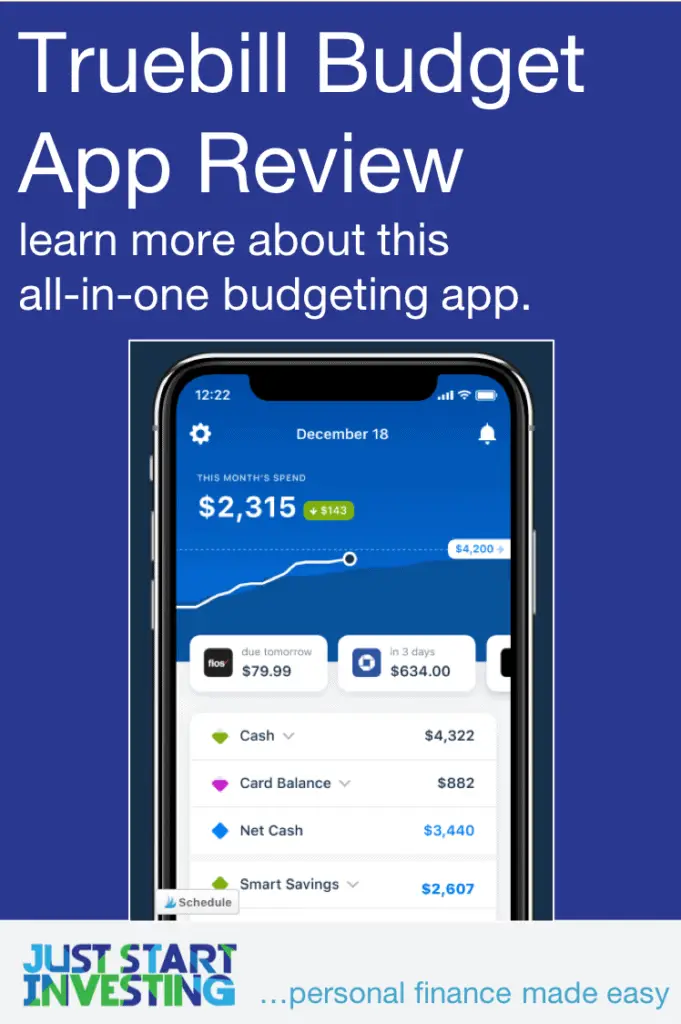 Truebill Review 2020 Summary: Is Truebill Worth It?
In this day and age, services like Truebill are a necessity to have, helping you manage your finances smartly and ensuring that your hard-earned money isn't getting wasted by unnecessary billings. With that said, a distinction has to be made between its free and premium subscription options.
If you are after a free solution, we recommend you look into its reputable alternatives, which provide more in terms of value. However, when it comes to a paid budget planner, there is no competition; Truebill is definitely worth it.
Try it out today to see if Truebill can help you make better financial decisions.
Get Started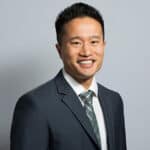 Christopher Liew from Wealth Awesome
Christopher Liew is the creator of Wealthawesome.com, where he shares money tips and guides for his readers. He's a CFA Charterholder who has been featured on Yahoo Finance, MSN Money, and The Motley Fool. Read about how he quit his 6-figure job to travel the world.