I recently heard a term pop up in a podcast ad, "High Earner Not Rich Yet," or, HENRY for short.
The term caught my attention and I was curious to learn more about these mysterious HENRYs, so I did some research.
I was interested to learn more about various HENRY situations, and how to get out of them.
Turns out, living paycheck to paycheck is not just a problem for the middle class and lower class in America. It can be a problem for people who earn high incomes, which prevents them from accumulating net worth and makes them feel broke.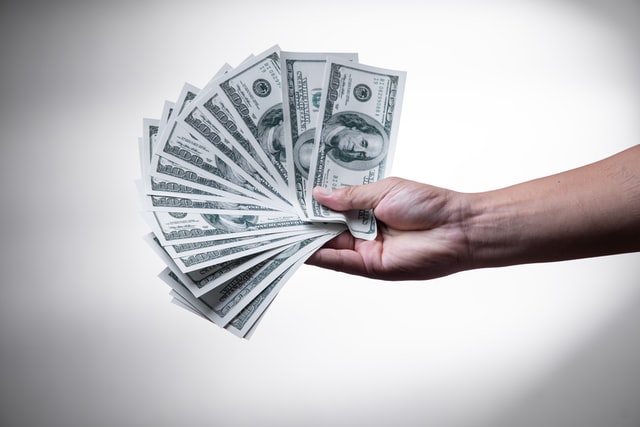 What is a HENRY: High Earner Not Rich Yet
At a high level, someone who is a High Earner but Not Rich Yet makes a large income but still lives paycheck to paycheck. They are also called, "the working rich," and while they are mostly millennials, they are not exclusive to this demographic.
Personally, because of my definition of rich vs wealthy, I'd prefer to call them HENWY (High Earner Not Wealthy Yet). Though, that doesn't quite have the same ring to it…
The term HENRY first appeared in a 2003 Fortune Magazine article by Shawn Tully that declares them as someone who makes between $250,000 and $500,000 but has expenses so high that they can barely save money.
More recently, an article on Business Insider states that a HENRY is someone facing similar saving challenges, with a household income between $100,000 and $250,000.
Personally, I'd define a HENRY as anyone making over $100,000 who is unable to save at least 10% of their income. My reasoning being, over 40 years, a 10% saving rate would generate enough money to comfortably retire (assuming consistent +7% market returns).
This inability to build wealth is what makes being a HENRY so troubling.
Get Your Budget in Order:
Learn how
Trim
can help you save more money and build wealth.
5 Signs You're a HENRY
If you're unsure whether you or someone else you know is a HENRY, below are 5 tell-tale signs that someone is at risk of being a high earner who is not rich yet.
1. You Make a Lot of Money
Part of being a HENRY is having a high salary.
As I mentioned, the definitions of a high earner vary depending on who you ask, but generally, I view people earning over $100,000 (before income tax) in the HENRY range.
However, this is a very general rule of thumb.
Depending on where you live, if you are married, and if you have kids can all impact how you define a high-income person.
For example, $100,000 in annual income goes a lot farther for a single person with no kids in Cincinnati than for a family of four living in San Francisco.
2. You Save and Invest Little Money
The second sign of a HENRY is they don't save or invest enough of their money. For me, that would be defined as saving and investing less than 10% of their income.
That's because 10% is about how much of your income you need to save in order to reach retirement by age 65. The scenario below helps brings this to life.
10% Saving Scenario
Assumptions / Goals:
Current Savings: $5,000
Annual Income: $100,000
Current Age: 25
Retirement Age: 65
Retirement Income Needed: $75,000 (assuming you are living off about $75,000 now after taxes)
Total Retirement Nest Egg Needed: $1,875,000 (calculated using the rule of 25)
Annual Market Return: +7%
Savings Rate: 10%
Results:
With the above assumptions, you would reach retirement with just over $2,000,000, which beats the goal of $1,875,000 with a little margin.
The assumptions are very high level here, but it gives you an idea of why saving and investing 10% of your income is the minimum needed to retire by 65.
Of course, if you want to reach FIRE and retire at an earlier age, then you'd need to up your savings above 10%.
Optimize Your 401(k):
Learn how
Blooom
can help you make the most of your 401(k).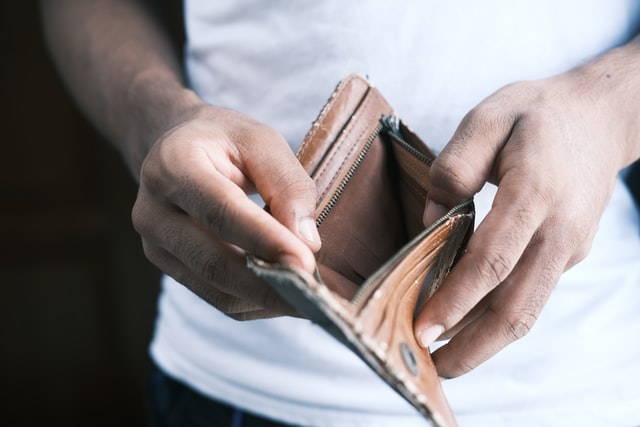 3. You Live a High-Cost Lifestyle
Naturally, saving very little money is the consequence of spending a lot of money. Most HENRYs live a high-cost lifestyle, which includes spending money on things such as:
Travel
Dining out
Premium groceries
Workout classes
New and high-end clothing
Brand name products
Luxury cars
And more…
HENRYs tend to find things they like and then spend their money on it without thinking twice. They are the opposite of stingy.
In addition, they may also be burdened by debt (most commonly student debt) that prevents them from saving.
4. You Live in a High Cost of Living Area
I mentioned earlier how $100,000 is valued differently depending on what city you live in.
That's because the cost of living varies wildly depending on where you live in the United States. According to Smartasset, living in the Bay Area costs 40% more than living in Cincinnati.
That's a huge difference and just one example.
Some of the highest cost of living cities (HCOL areas) in the US include:
New York City, New York
San Francisco, California
Honolulu, Hawaii
Boston, Massachusetts
Washington DC
While some of the cheapest places (LCOL areas) to live in the US are:
Kansas City, Missouri
Dayton, Ohio
Omaha, Nebraska
Birmingham, Alabama
Lousiville, Kentucky
There are two reasons why HENRYs are more likely to live in expensive cities. First, these cities tend to have high-paying jobs. Second, given the high cost of living, people are forced to spend more of their salary on expenses (and save less of it).
5. If You Stopped Working, You'd Be in Trouble
Last but not least, the clearest sign of a HENRY is someone who can't afford to stop working.
This is largely a consequence of the first couple of points already made. As someone who is barely able to make ends meet, they likely do not have an emergency fund or ability to fund their lavish lifestyle without income.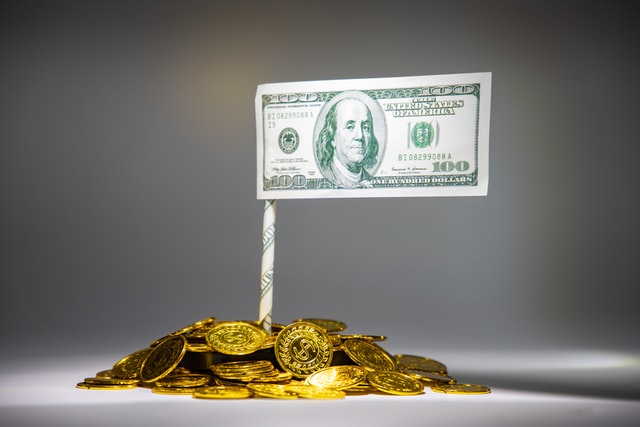 Why You Should Avoid Being a HENRY
You may have already guessed that being a HENRY should not be a financial goal.
Sure, there are some upsides, like:
Having a high-income
Living a high-expense, cushy lifestyle (at least in the present)
However, the downsides of being a HENRY outweigh these benefits, and the two biggest downsides are current risk and future trouble.
Current Risk
The current risk with being a High Earner who is Not Rich Yet is not having a plan if you do lose your income. We've been in a booming economy for about 10 years, and if a recession does come, a lot of HENRYs might find themselves without a job.
Because of their lack of savings and high expenses, they won't be able to sustain their lifestyle for very long without running out of money.
Future Trouble
In addition to the current risk, even if a HENRY does manage to keep their income steady for 40 years, they will be in trouble come retirement.
Or, more accurately, they won't have the option to retire at all.
HENRYs live, for the most part, paycheck to paycheck. Meaning they will never have a chance to actually save for retirement (or other financial goals).
How to Avoid Becoming a HENRY
There are a lot of things you can do to prevent yourself from becoming a High Earner who is Not Rich Yet. The first step is to make less money…
Just kidding…
There are 4 actions that every high earner should take to avoid becoming a High Earner who is Not Rich Yet.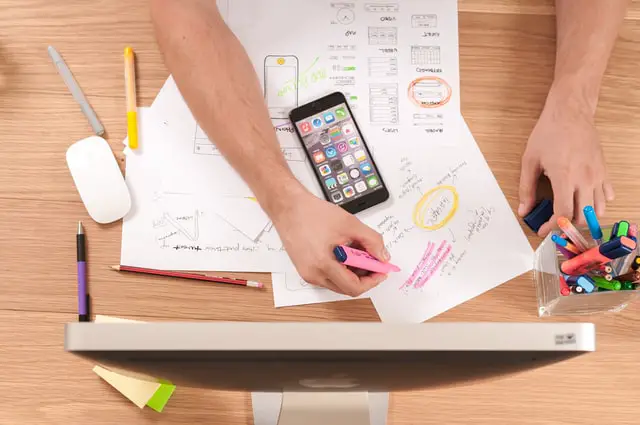 1. Set a Budget and Make a Plan
The first step nearly everyone should take regardless of income level is to create a budget.
This doesn't mean you have a track every expense down to the last dollar. Though, at a minimum you should understand:
How much you make after taxes
Your major expenses
How much you can save and invest
Trim is one financial tool that can help you get started with budgeting.
2. Save and Invest
The next step in the process is to save and invest.
First things first, you need to decide if an emergency fund is right for you. If it is, then that should be your first priority when it comes to saving.
From there, you can start to invest in index funds and prepare for retirement.
Index Investing Guide:
Learn how to invest in index funds with this
how-to guide
.
3. Practice Mindful Spending (and Saying "No")
HENRYs have a tendency to spend on things they like without thinking twice. This is what leads to a high cost of living.
It also goes against one personal finance principle and quote that I think applies well here:
"You can afford anything, but not everything"
If you make $100,000 a year, technically you could afford any one of the following:
$45,000 in annual rent ($3,750 monthly)
$18,000 in annual car payments ($1,500 monthly)
$2,400 in annual gym memberships ($200 monthly)
$10,000 in annual travel expenses (two $5,000 trips)
$10,000 for a new wardrobe
$5,000 for a top-of-the-line couch
$5,200 on wine and beer every weekend ($100 a weekend)
And more…
You could probably even afford a few of the things above.
However, if you tried to afford everything above then you'd be at $95,600 in annual expenses, and we haven't even considered taxes, food, and many other necessary expenses!
The key is to prioritize your most-valued living expenses and practice mindful spending.
4. Avoid Lifestyle Inflation
Last but not least, you need to avoid lifestyle inflation.
If you are a high earner now, then chances are you will receive raises and promotions in the future as well. It is natural to reward yourself, but spending the entirety of a raise is what prevents you from becoming a HER (High Earner and Rich!).
While you don't have to pocket the entire raise for saving and investing, you should utilize a portion of it every time you receive a salary increase.
Summary: High Earner Not Rich Yet
There is nothing wrong with earning a high salary and spending it on things you enjoy. Arguably, that is the point of working hard to attain a high paying job!
But, spending all of your income is a problem.
To avoid becoming a High Earner who is Not Rich Yet, be sure to:
Create a budget
Save and invest
Practice mindful spending
And avoid lifestyle inflation
And, of course, spend part of your money on things you enjoy!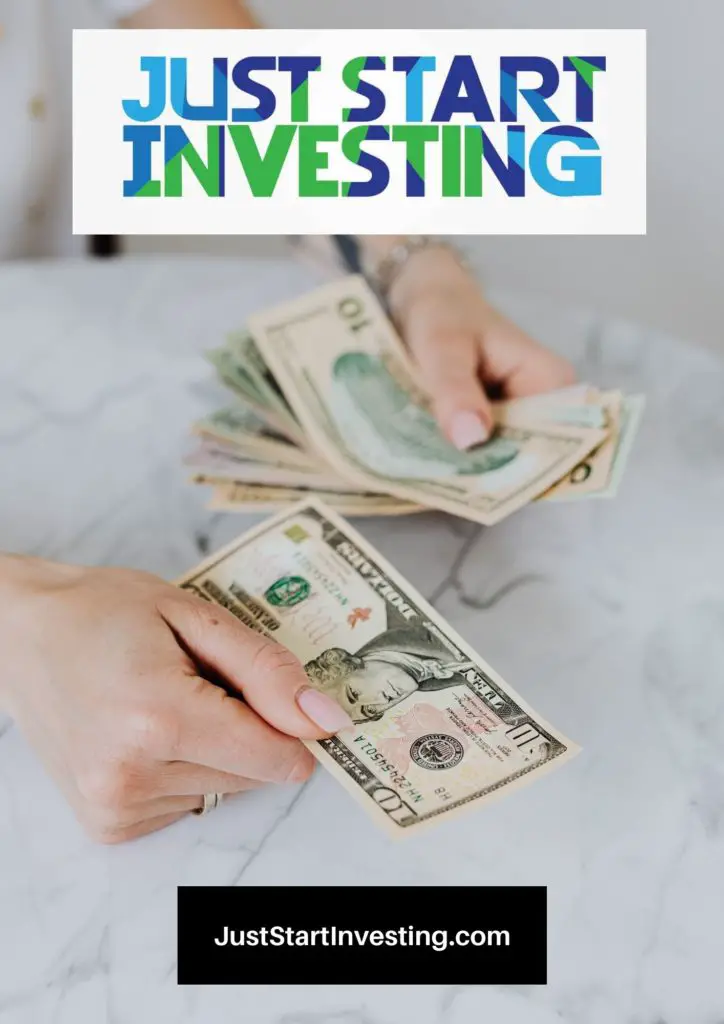 Just Start Investing is a personal finance website that makes investing easy. Learn the simple strategies to start investing today, as well as ways to optimize your credit cards, banking, and budget. Just Start Investing has been featured on Business Insider, Forbes, and US News & World Report, among other major publications for its easy-to-follow writing.